Now operating in the Las Vegas market
Volunteering at its Best – Because Everyone Deserves a Home #GetInvolved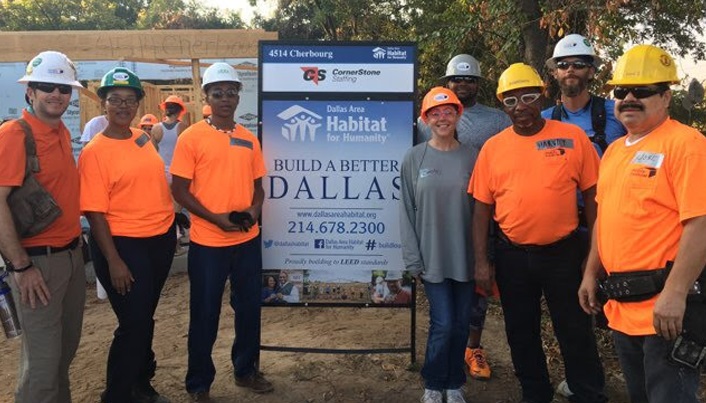 Volunteering at its Best – Because Everyone Deserves a Home #GetInvolved
For the second time this year, a team of volunteers from Mobile Modular's Grand Prairie IC joined hands to contribute towards the completion of roof trusses as apart of a Habitat for Humanity project.
Cindy Upton and Titus Rogers did a fabulous job coordinating the event with Laura Muniz, the Habitat Officer, and our stellar team – including Brandon Simpson, Jose Zuniga, Harvey Smith, Sean Ruff, Cody and Sarah Langley, and Cynthia Jeter and her son – displayed an admirable commitment to the project.
As always, we look forward to more opportunities to continue our partnership with DFW area Habitat for Humanity chapters.