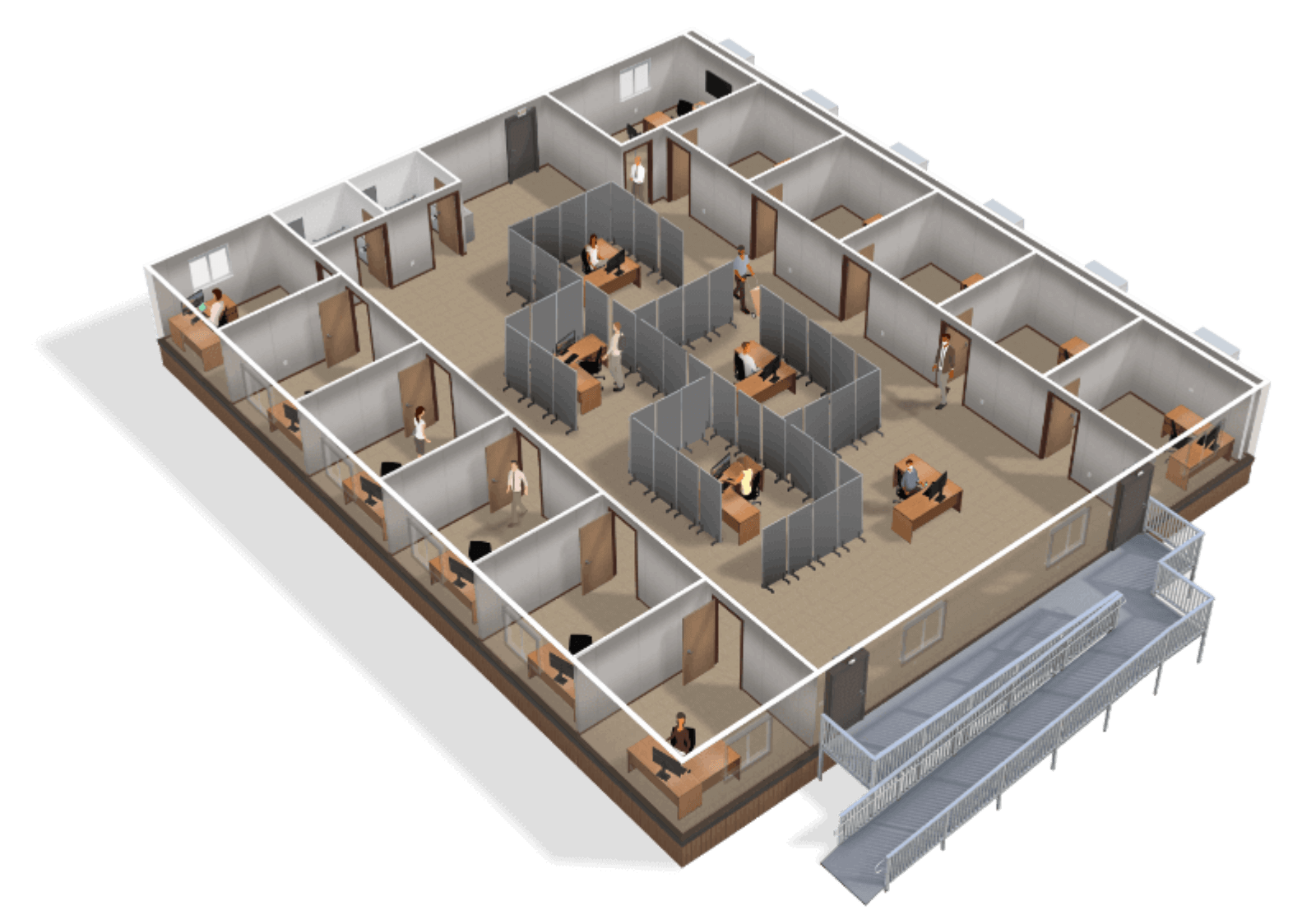 Try our 3D Modular Building Visualizer
Design and build your modular building with our 3D tool.  View a selection of our Plus accessories to furnish your building in real time. Experiment with options to see what looks best for your project before you lease.

Build your ideal education or commercial floorplan with the help of our 3D building planner. Select your specific layout based upon your unique space needs. Choose the option(s) that suits your needs best. Take a virtual tour of your building, exploring classrooms, conference rooms, offices and restrooms. Select socially distanced desks, workstations and furniture that meet & exceed all CDC COVID-19 guidelines.
And that's not all… you can customize your building with an assortment of exterior wall colors, flooring options, restrooms, offices, equipment and accessories. Finally, view, print and share your 3D building design with specifications in four easy steps! Once you've submitted your information, our team will contact you within 24 hours to help with final planning advice, delivery options and provide a FREE comprehensive quote.
Visualizer Disclaimer - This configurator was designed to assist you in visualizing your Mobile Modular building solution as seen in a generally standard configuration, by providing enhanced interior and exterior features. Floorplans, furniture, fixtures, ramps, steps, décor and additional services shown may not be available in every region or may be available only as an upgrade. Your sales representative is available to consult with you on your requirements and provide a solution and scope of work that meets your needs.