Modular Education Solutions
Mobile Modular is a one-stop-shop provider of relocatable and permanent modular classrooms. As leaders in modular construction for schools, we deliver portable classrooms and modular school facilities for rent to public, private, and charter schools. We provide the modular learning environments that today's school districts depend on to meet the challenges of modern education.
Versatile, Flexible Solutions
Balancing the constraints of fixed resources, limited budgets, and the growing demands of academic responsibility can be daunting. The flexibility and portability of our temporary school buildings are the ideal solution.
From portable classrooms to cafeterias, administrative offices to weight rooms, our fleet of sturdy educational workspaces provides the ideal solution to meet your campus requirements. We offer a wide variety of floor plans and customizable options to meet all applicable state building codes, as well as matching the look of your current campus facilities.
Mobile Modular Plus Add-on Services
Plus offers all the add-on services you need to furnish your workspace—from desks, to conference room necessities, to breakroom basics. Plus has a full catalog of options for setting up your modular building efficiently. Browse our complete collection of available accessories.
Learn More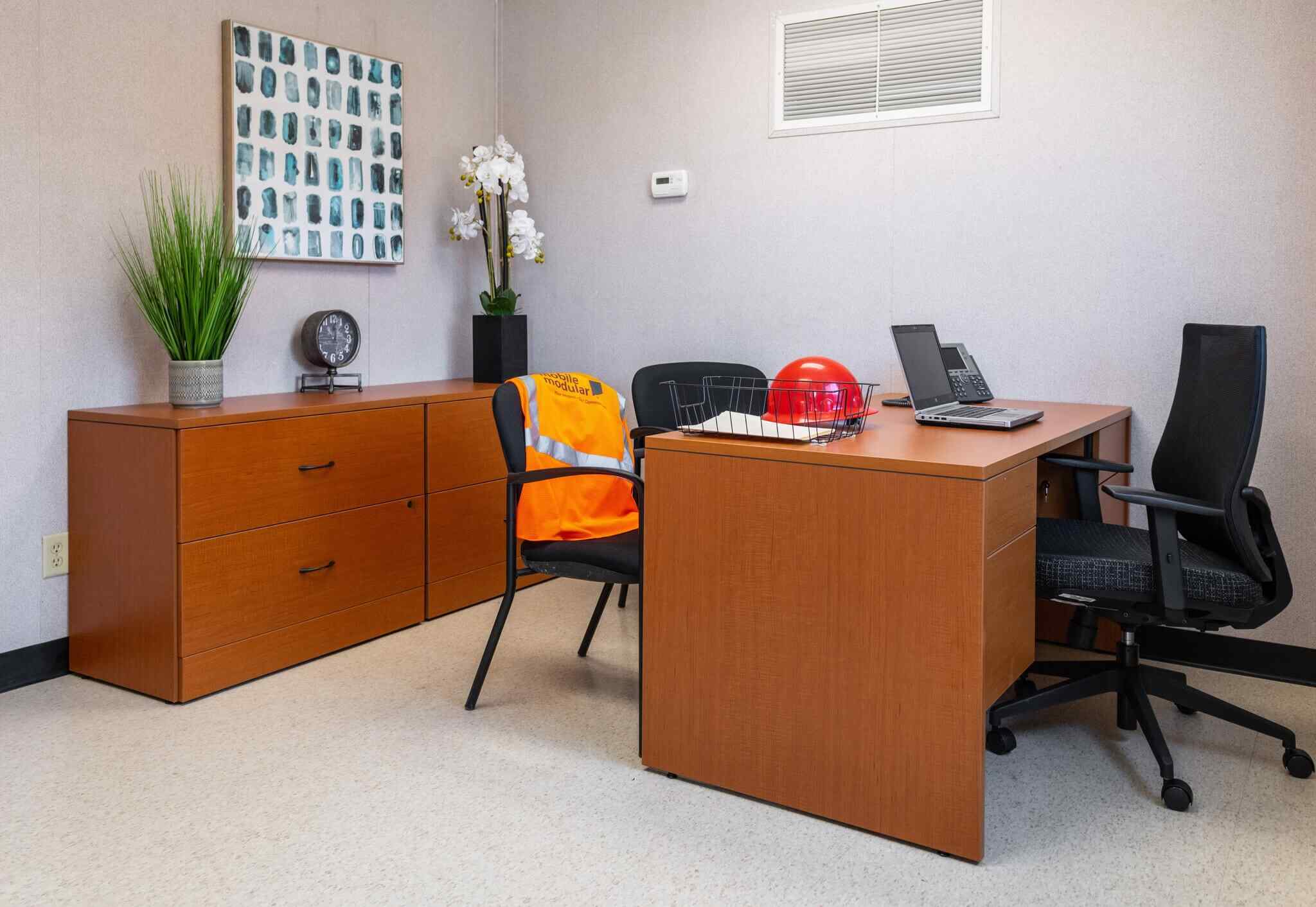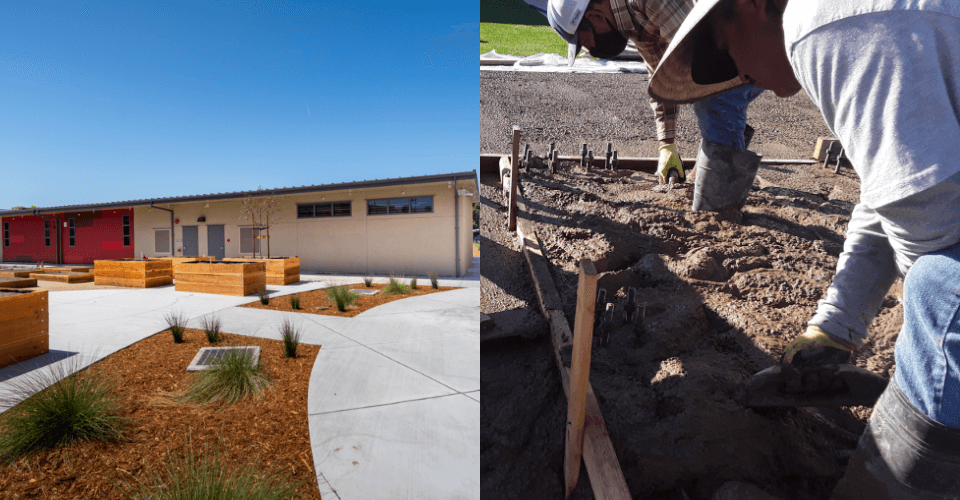 Comprehensive Site Solutions
Mobile Modular provides everything you need to complete your next project. From plans to plumbing to project completion, we are the single source of your modular building needs.
We focus on the details so you can focus on your business!
Learn More
Modular Kitchen Solutions
by Kitchens To Go
From temporary event kitchens to permanent custom kitchen solutions, we offer a range of options, easily scaled to your campus or commercial site for lease or purchase. Relocatable, mobile solutions, highly configurable modular solutions and high volume production containerized solutions.
Ideal for:
Expanded capacity & renovations

Disaster response & recover

New construction

Special events
Benefits of Using Mobile Modular as Your Portable Classroom Provider
Customized modular solutions that meet your needs.
Quick delivery and reliable installation.
Excellent customer service with a consistent 4.7 customer rating.
Expert technicians readily available.
Energy-efficient features built into each build, enabling huge savings on energy costs.
Powerful 360 3D Building Visualizer to choose options, layouts, and features.
Check Out Our Latest Modular School Projects
See how Mobile Modular delivered custom education modular solutions while meeting tight schedules.
Learn More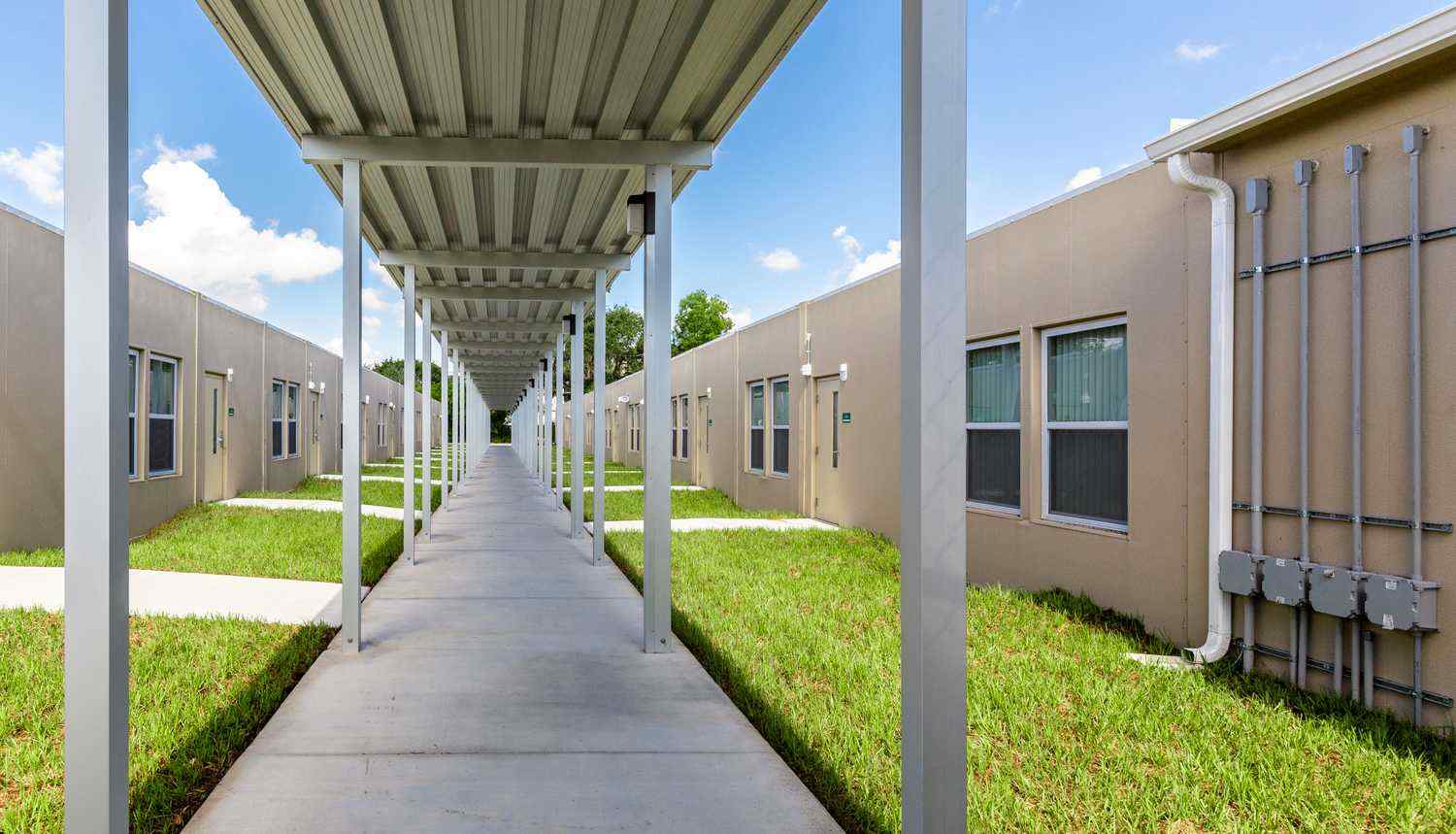 Your Project - Our Commitment
We stand behind every product we deliver. Each product goes through a comprehensive inspection before it goes out to ensure the highest quality product is delivered each time. Every relocatable workspace goes through an enhanced cleaning process before being shipped to the installation site. Our buildings meet all state regulations in the markets we serve.
We strive to make the leasing process as easy and streamlined as possible. When you work with us, you can expect a prompt response to all inquiries. Plus, we have local service technicians available to assist you, as needed.

Our specialists work closely with you to meet your budget, scope, and deadlines. Our experienced installers partner with your team to meet site security and safety requirements, providing an expert, cost-effective approach to installation in various site conditions.