Prefab Restroom Buildings for Educational Use
Our flexible, high-quality prefabricated restroom units are available in standard or custom plans that can serve anywhere from 10 to 300 users. They can be outfitted with features, such as sinks, soap dispensers, mirrors, and other modern restroom amenities.
Because they are prefabricated offsite in a secure facility before installation and are rigorously inspected throughout the manufacturing process, they meet all state and local agency approvals before installation.
Features of Modular Education Restrooms
Shower and locker room features
Privacy partitioning
HVAC systems
ADA-compliant accessibility
Interior floor and exterior siding options
Urinals, lighting, and exhaust fans
Benefits of Using Mobile Modular as Your Portable Classroom Provider
Customized modular solutions that meet your needs.
Quick delivery and reliable installation.
Excellent customer service with a consistent 4.7 customer rating.
Expert technicians readily available.
Energy-efficient features built into each build, enabling huge savings on energy costs.
Powerful 360 3D Building Visualizer to choose options, layouts, and features.
We Work with You
Mobile Modular experts are ready to work with you at all stages of your project to ensure we meet your unique specifications. We're ready to work within your budget and for standard-plan buildings we offer delivery in a single business day.
Our prefabricated restroom buildings are available for rent, lease, or sale. Contact us today to get your quote.
Learn More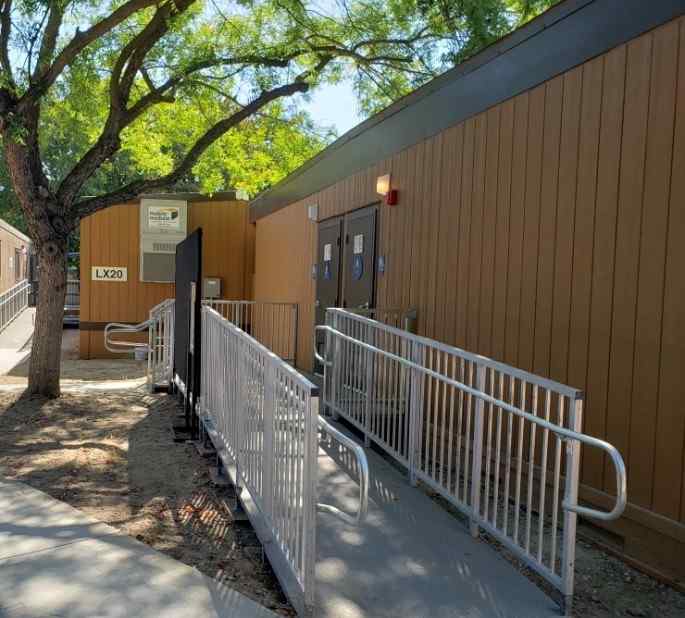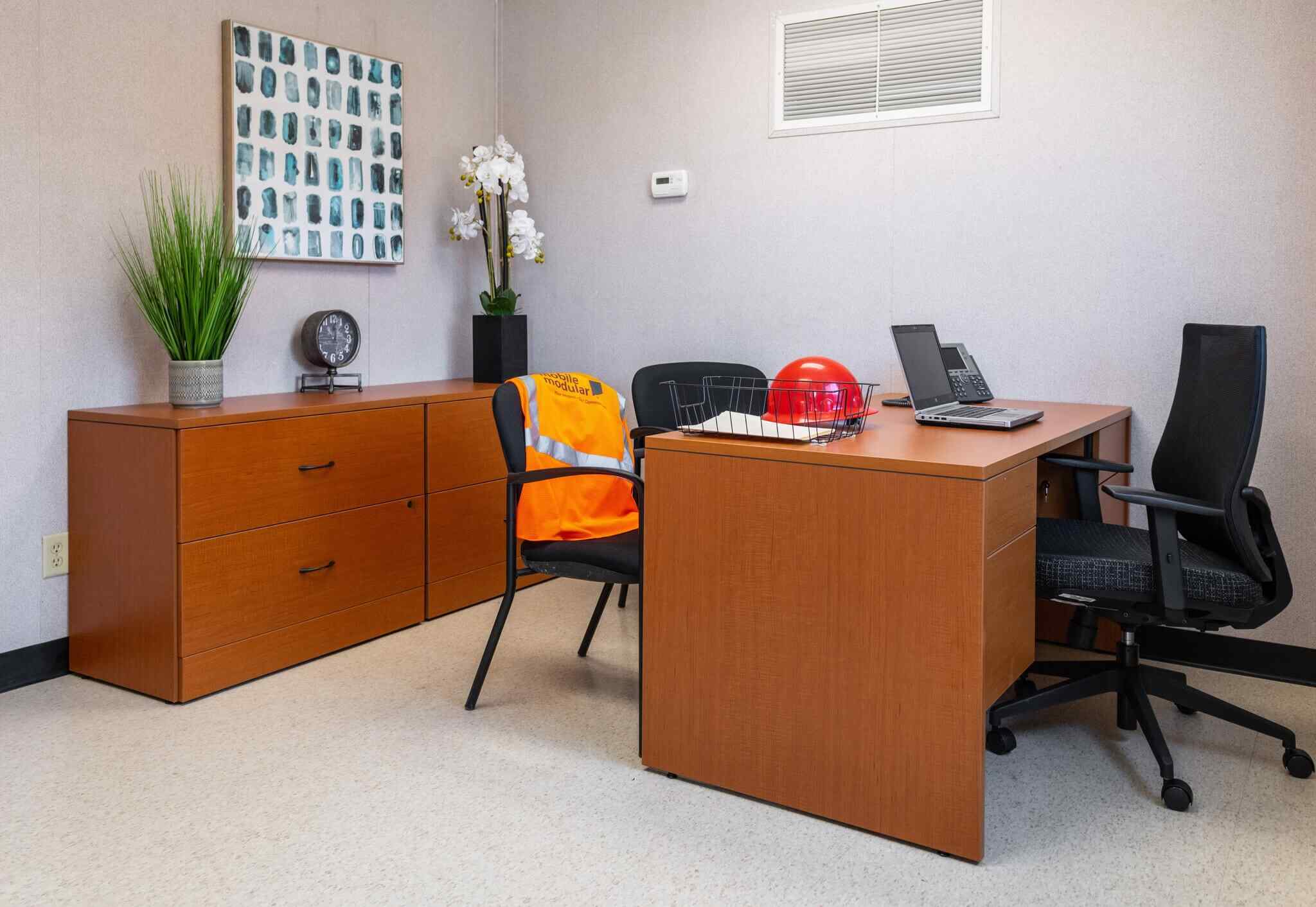 Mobile Modular Plus Add-on Services
Plus offers all the add-on services you need to furnish your workspace—from desks, to conference room necessities, to breakroom basics. Plus has a full catalog of options for setting up your modular building efficiently. Browse our complete collection of available accessories.
Learn More
Find Mobile Modular Buildings Near You
Building types and specifications vary by specific region. Please enter the project zip code below for more detailed information.