Modular Restroom for Rent or Sale
Save time and money on your next project with Mobile Modular's prefabricated restrooms. Our custom or standard modular restrooms are available for rent or purchase with quick delivery and setup. We offer a variety of fully functional prefabricated restrooms with the same aesthetic and plumbing as traditional construction. These units are manufactured off-site, saving you time by allowing site preparation at same time. Modular restrooms are an economical option and are ADA compliant. These prefab restrooms are ideal for any construction job site, park, or school campus.
Request A Quote
You can even choose to customize your prefab restrooms and other modular buildings with the help of our Mobile Modular 360 3D Visualizer - select the ideal floor plan, style it according to your construction needs, view, print, and share it!
Features of Our Prefabricated Restrooms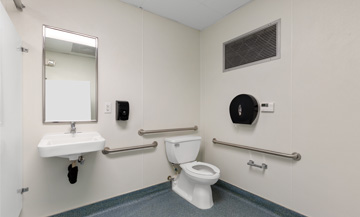 High-quality bathroom layouts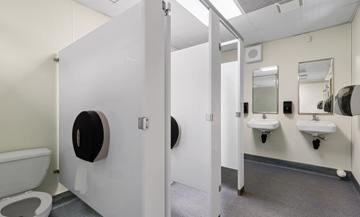 Interior restroom lighting systems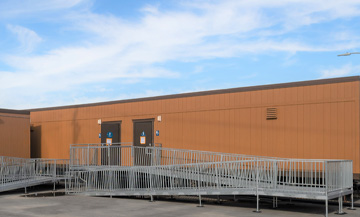 Male, female & gender-neutral options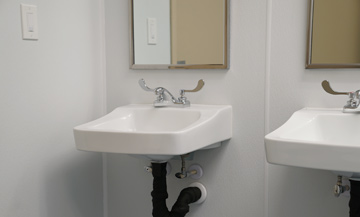 Fire-rated modular building walls and wall fittings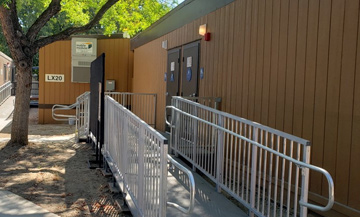 Fully customizable
Modular Bathrooms are Ideal For
Construction Project Sites
Sports and Entertainment Venues
The Mobile Modular Difference
We have a wide range of top-quality new and used portable office buildings available for rent, lease, and purchase.
Our pre-built prefabricated restrooms cost less than traditional restrooms.
All single modular restroom units have the look and feel of a permanent restroom structure.
We can customize exterior modular restroom buildings to meet your specific needs and requirements.
We have next business day delivery of in-stock, standard plan (pre-built) modular restrooms.
We guide you through every step to ensure the best modular building fit for your site.
We pride ourselves on always providing prompt service.
If required, we can provide site-related construction work.
This is a 30-day billing cycle on portable modular restrooms for rent or sale.
Find Mobile Modular Offices Near You
Building types and specifications vary by specific region. Enter your project zip code below for more detailed information, or speak with a representative.