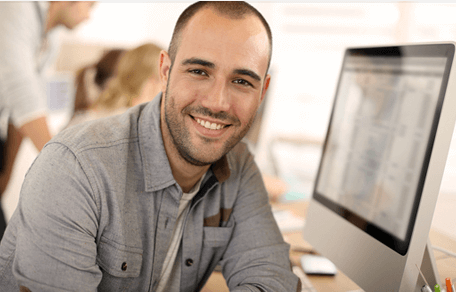 Customer Testimonials
Read what customers have to say about Mobile Modular. Sure we can tout all we can, but the proof you need lies with our satisfied customers. Here are just a few of the stories our customers have sent in. If you are a Mobile Modular customer and would like to be featured on our website, please send us your testimonials - we'd love to hear from you.
"I'm happy with our experience. Hector both delivered and picked up the container and he was great to work with. Melissa took the time to explain the whole process and was super patient with my many questions."
California Department of Parks and Recreation
"Mobile Modular is extremely professional, precise, and educated about their products."
Project Superintendent with Cactus Commercial
"From the service to the delivery, there is no hassle. You know what you're getting from Mobile Modular. It's that simple."
Superintendent with Burton Construction
"I rely on Mobile Modular! Every time I have a problem, they are really quick to handle any situation."
"Your customer service was fantastic, and I appreciate all your help. If in the future we need units, you will be the first we call."
"I'll put it to you this way. Whenever I need an estimate for a job, I don't bother calling your competitors. I just call Mobile Modular, and order what I need."
Evans General Contracting
"Thanks to Mobile Modular, we were able to remove 74 portables from a construction site ahead of schedule. I've enjoyed our relationship over the last 10 years, and look forward to the future knowing Mobile Modular can meet all our expectations for any project."
Senior Facilities Manager (Orange County Public Schools)
"You guys go out of your way with your customer service. For the last four years, I've witnessed you always going above and beyond to ensure the job is done right. If I call or have problems, you guys are here right away. Thank you for all of your help with our office trailers."
Senior Superintendent (Skanska Gates)
"Please thank all of the people for an exceptionally outstanding job in delivering and installing in such a timely manner."
Pleasanton Unified School District
"You rose to the occasion to make the project a success for our client. We received occupancy permits just in time to open school on Monday. Again, thank you."
Turner Construction Company
"Mobile Modular exceeded our expectations. If a customer was looking for a high quality modular building, they would benefit by using Mobile Modular."
Larry Pittman & Associates
"The container is very nice and is exactly what we need for the work we are doing. We really enjoyed working with your team."
"Thanks for the excellent job in supplying us with our mobile office trailer. We received a new unit that was assembled quickly and professionally. I would highly recommend Mobile Modular for any of our future mobile office needs."
"Our parents and students enjoy being in the 21st century modular wing that gives our district the most flexibility when it comes to portable classrooms. I would recommend using Mobile Modular."
Long County Board of Education
"We have had great experiences with Mobile Modular - no matter the time frame given or type of request, Mobile Modular goes out of their way to make our job easier and make sure it's done right every time. I know when I order a trailer for a new job site from Mobile Modular, that's one part of the new community start-up process I don't have to worry about."
"Mobile Modular did an exceptional job. The crew went above and beyond to keep our other processes moving while they did the installation. I really appreciate working with you and your firm. You did an exceptional job. Thank you again."
Calvary Chapel Pacific Hills
"Mobile Modular was wonderful to work with and has never been anything but helpful and responsive. The deliveries go without a hitch and pickups are just as smooth. Therma will continue to do business with Mobile Modular in the future."
"The construction offices from Mobile Modular are the best we have ever had."
"Mobile Modular was ready to make this happen from the very first phone call. In order to get the [Tracey Elementary School] project completed within the short time frame - the scope was changing not daily, but hourly - we needed a vendor we could count on. Mobile modular responded to our every request."
"We have particularly enjoyed the responsiveness of Mobile Modular's staff in assisting us when we needed walls installed or moved, exterior painting, stairs provided. Your Service Department staff was always available and ready to help."
Bret Harte Community Academy
"I've never had a problem. I've never had an issue with invoices. They're accurate, and always on time. That's what I like!"