Recent teacher strikes for better school funding in Oklahoma, and Kentucky raises some fundamental questions about the education system. How can schools better prepare students for their future education, employment and enable them to become productive citizens? Here's a version of a teacher's wish list:
1. Fair funding. 
Fewer resources for schools mean fewer resources for children. Schools need more funds to hire more teachers, pay teachers more competitive salaries and supply teachers and students with learning materials. As it is, most public schools rely on donations in addition to the money allocated through the state and the federal government.
However, sources for educational funding vary per state. Most funding for public schools comes from local property taxes, income taxes and lotteries. This set up creates a system in which the richer districts have more funds for schools, and poorer districts receive fewer funds, perpetuating the vicious cycle of inequality. It would be a dream come true to have funds spread equally according to school needs.
2. Better teacher pay. 
Teachers claim they are underpaid. It's a problem that has forced many great teachers to find new jobs or apply for part-time jobs to supplement their income. The national average starting teacher salary is $38,617 annually. Throughout their career, teachers can only hope to make on average $58,950.
There are gaps in teacher salaries nationwide. According to the Bureau of Labor Statistics, the lowest 10 percent of high school teachers earn less than $38,180 and the highest 10 percent earn more than $92,920. Salaries also differ greatly by state. Teachers in Montana have the lowest starting salary at $30,036, with states like West Virginia, South Carolina, Nebraska and Arkansas follow suit.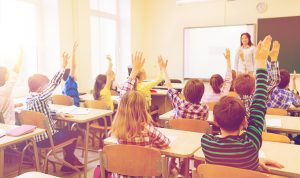 3. High-quality curriculum and resources. 
Engaging curriculum and learning materials both catered to a school's individual needs and be compliant with educational standards, like Common Core and Next Generation Science Standards (NGSS). Implementing standards within schools and offering curriculum that caters to a student's region and cultural background can improve the country's education.
So far 19 states, including Arkansas, California, Delaware, Georgia, Maryland, North Carolina, Tennessee, and West Virginia have adopted NGSS. In order to utilize NGSS, teachers need resources supplied by schools. Most teachers have to try to buy their own equipment for classrooms or encourage students to collect funds to supplement the lack of government funding allocated for purchasing school materials. According to a report by NPR, many teachers reported spending as much as $1,000 dollars from their own pockets. One teacher who runs an elementary level Science, Technology and Math (STEM) lab in Minnesota, can spend about $2,000 a year on high-tech equipment and supplies.
However, some teachers cannot afford the kind of equipment or the amount of equipment necessary required to teach the standardized material. And students that live in high need areas are challenged to raise sufficient funds for new materials.
4. Technology. Educators want up to date technology in classrooms, like well-equipped science and computer labs. Students have access to more technology than previous generations. Tech-savvy skills are becoming an important skill for most careers. Funding is often the roadblock to updating classrooms and laboratories with the latest technology, like modern computers, educational software, and internet connections.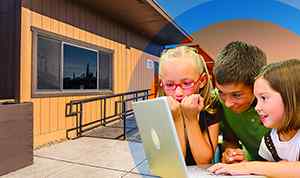 5. More special needs education. 
About 20 percent of school-age children are estimated to have a language learning disability, dyslexia, or a non-verbal learning disability. Some have Attention Deficit Disorder (ADD) or Attention Deficit Hyperactivity Disorder (ADHD). Many of these children come under the Individuals with Disabilities Education Act (IDEA) and are eligible for free and appropriate public school education from the ages of 3 to 21. However, there is a severe shortage of special-education teachers.
6. More classrooms. 
As enrollments in schools rise, classrooms are getting overcrowded. There are reports of overcrowded schools across the country. Overcrowded classrooms limit teachers focus on individual students and learning activities. Adding new, portable classrooms will allow schools to quickly provide an affordable solution for adding more space.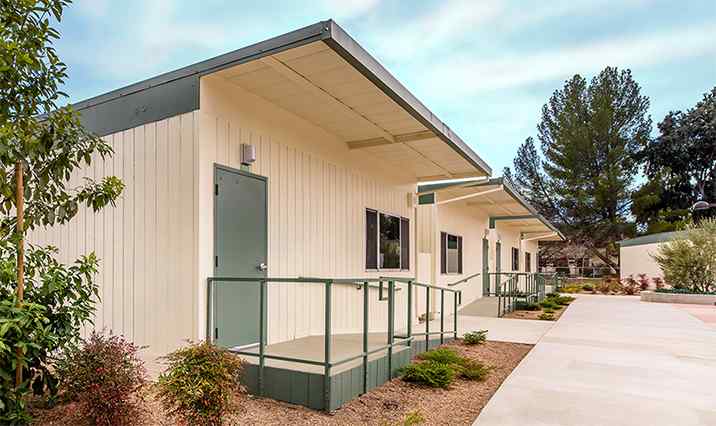 7. Adequate learning facilities. 
Countless classrooms across the country are aging. A recent incident in Baltimore from chilly temperatures during a two week period put immense stress on a school's heating system. It crumbled, breaking boilers and bursting pipes. Temperatures were described as freezing while teachers and students sat bundled up in their coats from the cold before being sent home. Classrooms with up to date HVAC systems are a necessity to avoid more situations like this.
While fair funding and reforms may take a while, there is a simple solution for a couple items from our teacher wish list – modular classrooms. Modular classrooms are state-of-the-art prefabricated buildings with green, high-quality HVAC systems and compatibility with the latest classroom technology. Schools save energy and costs when renting or purchasing a modular classroom.
Modular classrooms are fast and flexible fit for a school's growing enrollment needs. With quick installation capabilities, it's easy for schools to add classrooms during a winter or summer break. Educators deserve to be in the know about the latest technology that can benefit schools. Request a quote to learn more.