Global integration and technological advancements are shaping the future and welcoming new perspectives and a new workforce. The construction industry is a big part of this.
More and more millennials are recognizing the construction industry as a career opportunity with growth potential. According to a recent survey from the Associated General Contractors of America (AGC), 79% of construction companies want to hire more employees in 2019. In 2018, the construction industry added 330,000 jobs, accounting for 4.7 % of all job opportunities.
Still, the question remains: With so many other career options can a career in the construction industry be attractive to millennials? The answer is "YES." If you have creativity, an eye for innovation, and the right amount of passion, this career path has growth potential.
Let's walk through some of the reasons why.
1. Salaries Are Scaling Up
First, let's bust the myth that jobs in the construction industry offer less pay for a lot of hard work. A construction manager can earn an average annual salary of up to $95,000, which is the same as a computer programmer or engineer. This soars to $150,000 annually if you work as a construction manager at an established firm or in a large metropolitan area.
Even in the absence of a college degree, a construction employee can earn up to $80,000 annually for certain jobs.
2 With or Without a Degree, the Construction Industry Has Jobs for Everyone
The construction industry has opportunities for people at every life stage. Whether you're looking to get into a new trade, choosing a career path post-college, or looking for a job after earning your GED, there's a place just for you in construction.
And, again, even without a college degree, you can earn $80,000 annually. Some of the highest paid careers with no four-year degree requirements include elevator installers and repairmen, boilermakers, plumbers, electricians, roofers, and construction equipment operators.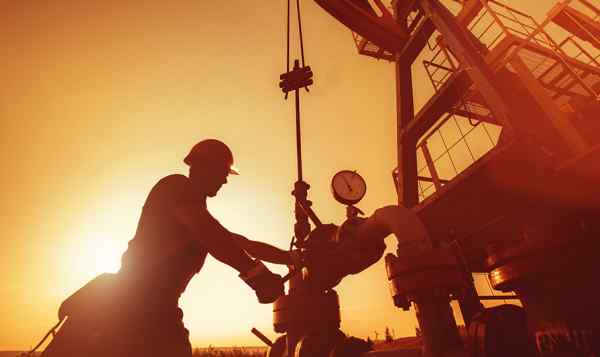 3. Technology Is Shaping the Construction Industry
With advances in the construction industry, more and more stakeholders are getting involved and demanding technology-driven operations. Some of the commonly used construction tools include mobile construction software, document management systems, and disruptive technologies like BIM and drones.
For example, we see an advanced approach in the area of modular construction, where skilled employees utilize sophisticated machinery and techniques to prefabricate a building at a factory, rather than at a traditional job site.
4. Construction Offers Career Stability and Growth
Data on the highest sales growth rates pointed out that seven out of the top ten industries with exponential growth rates are associated with construction—a green light for stability and growth.
Unlike some industries, where innovation and advancement make jobs obsolete, the construction industry is always looking to the future and to new technologies.
It's safe to say that those entering construction jobs in the near future can anticipate job security for many years.
 Modular Building: Potential Millennial Construction Career Path
One example of a way that the construction industry is utilizing the latest technologies and looking towards the future is with Modular Building. Modular buildings stand as the "green initiative" in the construction industry and are a way that the construction industry is helping to tackle current global environmental challenges. They offer:
Speed: Site work for modular construction is completed at the same time that the building components are created in the factory. This brings total build time down by

as much as

50% as compared to traditional methods.

Reduced Waste:  In conventional construction practices, the waste generated can fill several dumpsters – modular construction of similar sized structures serves as an eco-friendly alternative that generates far less waste.

Superior quality: Commercial modular buildings are constructed per the appropriate local, state, and national

building

codes. Since the components are manufactured in a factory (as opposed to on site), they undergo rigorous quality control procedures necessary to be able to withstand transport and installation requirements.
Start Your Career in the Construction Industry Today
Whether you are just getting out of college or earning your GED, the construction industry has a lot to offer. Start your career with an internship or search for jobs in construction that interest you.