Deciding whether to buy or rent a modular building is an important financial decision for businesses. And it all depends on your circumstances and the duration of your needs. Here are a few questions to help you figure out whether to buy or rent.
1. How Much Can You Spend On a Modular Building? In most cases, you can decide whether to buy or rent a modular structure based on your financial situation. If you have the down-payment to purchase a modular commercial building and can make monthly payments without facing a money crunch, then, by all means, buy a modular building.
But maybe you don't want to invest a large sum of money to purchase commercial real estate. With a monthly rental plan, you may end up paying much less per month than what you would pay if you decided to buy the building. You also don't have to worry about reselling the building after you finished using it.
2. How Long Do You Plan To Use The Building? Is this a short term or long term solution? Time frame is important when deciding to buy or rent a modular building. If your business plans need the space for a year or less, it makes more sense to consider commercial modular building rentals. If your needs are longer term, like adding a science wing for a school building, then buying is the better option. While modular structures are in theory temporary buildings, they work just as well as permanent structures.
3. When Do You Need the Building? If you are interested in recycling, spending less, and saving time, then a used prefab building may be another option for you when deciding to buy or rent (re-order of words) a modular building. Used modular buildings are generally more affordable to buy, and there are many used modular buildings waiting to be occupied. So you will be able to choose from a range of different floor plans and detailing already available. This will save you precious waiting time.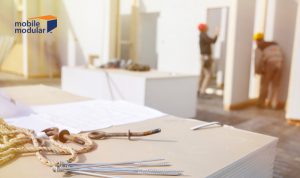 Brand new modular buildings could take up to a few weeks or a couple of months to complete and arrive. However, this option allows you to start from scratch and design a space suited to all of your requirements.
4. Do You Want The Flexibility to Customize Your Building? If you want the ability to change your space quickly, then you may prefer to rent. Otherwise, after a modular building is purchased, you will require a contractor in order to make floor plan layout changes.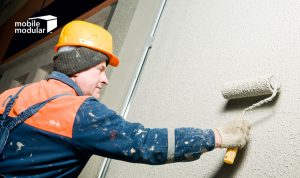 It makes a lot of sense to buy modular buildings, especially if you have long-term plans for establishing your business in a key location. However, business owners aren't always ready to make an upfront purchase. Renting a modular building offers more flexibility and helps ease financial burdens.
Mobile Modular offers options as well as various payment plans to help you out, whether it's buying or renting modular buildings. To know more about our range of modular structures and how much they cost, request a quote today.