The Campus Maker Hybrid is truly the classroom of the future. Its eco-friendly design, comfortable learning environment, and price point sets this modular classroom apart. Educational institutions can now join the global green trend with these energy efficient classrooms and save more in the long term. Let's look at how its modular classroom design saves land, money and energy.
Campus Maker Hybrid Modular Classroom Design
Before the Campus Maker Hybrid modular classroom, a traditional portable classroom required ten feet of separation between units. However, our new modular classroom design allows for units to stand directly side-by-side, which can free up 33 percent more land for green space or other modular classroom units. The Campus Maker Hybrid design incorporates end wall doors and windows to allow for units to sit side by side without impeding the flow of natural daylight into learning spaces.
Energy Efficient Modular Classrooms
Budget cuts and global green trends are just a few reasons for schools to search for energy efficient systems. The Campus Maker Hybrid incorporates architectural design features to reduce energy consumption as much as 50 percent when compared to traditional portable buildings. The average energy cost of one Campus Maker Hybrid in cities like Atlanta, GA, Charlotte, NC, Raleigh, NC and Baltimore, MD is around $929 per year compared to a traditional portable classroom at around $1,853 per year. The Campus Maker Hybrid maximizes classroom energy efficiency with the following features: EPDM cool roofs. White EPDM roofs play a major role in reducing heating and cooling costs.  This durable energy efficient roofing membrane provides insulation for the Campus Maker Hybrid model and significantly reduces radiant heat penetration into the classroom. Clean and quiet air distribution. Clean, quality air supports a healthy learning environment. Each Campus Maker Hybrid comes with an energy efficient HVAC unit to distribute clean air evenly and quietly throughout the entire classroom. Insulated exterior wall and windows. Every inch of the Campus Maker Hybrid is geared towards energy efficiency, even the walls and windows. All exterior walls contain R-19 insulation to block heat from leaving or entering. All Campus Maker Hybrids have dual pane windows with low "E" glass, which reflects and reduces radiant heat. Low set design. The Campus Maker Hybrid design sits lower to the ground than the average portable classroom.  A shorter foundation requires fewer anchors, utility runs, connections and reduces the need for skirting, ramps, and decking. The Campus Maker Hybrid is truly a modern classroom that helps schools reduce their carbon footprint and save on long-term operating costs.
Energy Efficient Classroom Examples
Growing charter or public schools. Schools that need more space should turn to the Campus Maker Hybrid as a fast solution. Our modular classrooms are ready to go in a matter of weeks. Completely change the face of any campus with new, modern classrooms over winter or summer break.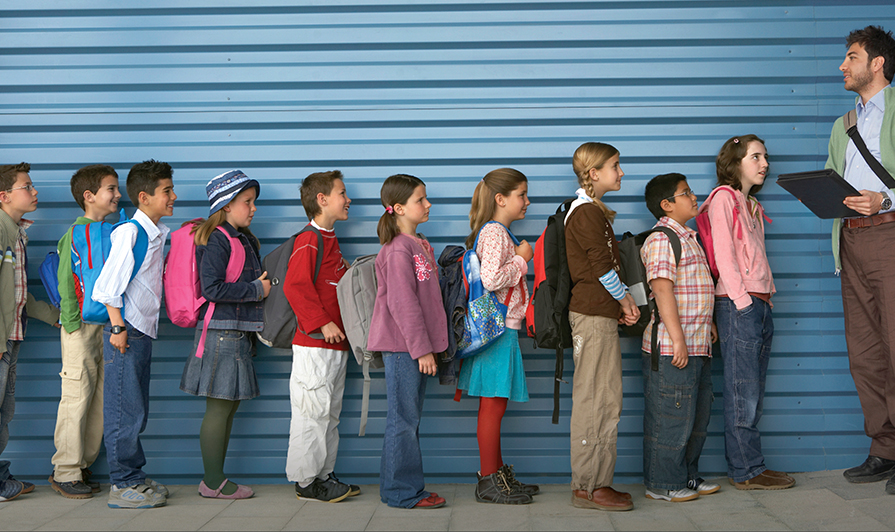 Special needs classrooms. Special needs children require flexible learning spaces. The Campus Maker Hybrid modular classroom is specifically designed as a flexible education solution for schools. Schools can easily add ramps, railings, or any other required safety measures. New technology and teaching methods. The world evolves at such a fast pace that schools must constantly incorporate technological advances into their teaching methods to prepare students for the future. The Campus Maker Hybrid modular classroom design allows teachers to easily change classroom applications, accessories, and hardware with the times. If your school is looking for sustainable classroom design, then our modular classrooms are the way to go. Mobile Modular has been providing modular classroom solutions for the last three decades. Our modular buildings have exceeded expectations of clients from a slew of industries. If you're interested in our sustainable modular classroom design, request a quote today.