Even in this time of great uncertainty, one thing is certain: There will be big changes to schools when they reopen. What the new normal will look like continues to evolve, as the CDC, schools, and state and local health departments work together to strategize a safe, healthy return to school for students, families, and teachers.
It's also a given that schools must play a key role in containing the spread of COVID-19. Even as shelter-in-place mandates are lifted, schools need to prepare to offer enough space to maintain social distancing, in addition to implementing other public-health best practices and directives.
Making Social Distancing Viable at School
Depending on the local levels of infection rates, many schools will need extra space in order to keep desks a minimum of six feet apart and to provide room for overflow from reduced class sizes. For temporary or permanent additional space, modular units offer the flexibility to accommodate a range of needs.
Because modulars are fast and easy to build and deliver to your site or campus, the time and cost savings can be significant, a huge benefit to school districts operating within limited budgets. As schools reopen, modular units can help with a number of immediate issues:
Provide necessary classroom space in the event that class sizes are reduced

Enables schools to place desks at least six feet apart

Expand administrative space

Create space for nurse's office or on-campus triage and testing clinics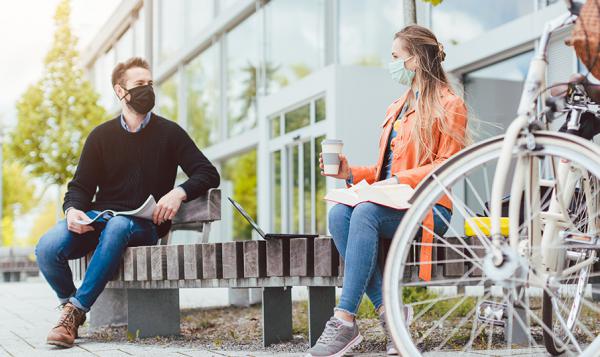 We Work with You
If your campus is looking for solutions, Mobile Modular is ready to support you with flexible, durable units in a range of sizes and configurations. We'll work with you to conceptualize the best floor plans to meet social distancing guidelines and give you the auxiliary space you need. Just some of our comprehensive services include:
Enhanced cleaning procedures based on CDC guidelines

Expert advice on creating floor plans to meet social distancing guidelines

Personalized service from start to finish

Expert technicians conduct a thorough inspection of all units prior to delivery
Our large inventory of DSA-approved classroom buildings is available and ready for delivery and installation across the US. When you partner with us, you get more than just a modular unit. We work with you from start to finish to give you the solutions that meet your budget and timeframe and make the classroom a safe, healthy space.