Hotel experiences are evolving. Hotels need to adopt top 2018 industry trends to encourage the growth of customer loyalty. Here's a look at five trends and technology in the hospitality industry.
1. Artificial intelligence in the hotel industry. 
New technology in the hospitality industry is transforming the platform for customer interactions. AI technology is leading the pack in convenience and service for hotel customers. Consumers don't like to wait for answers to simple questions, so hotels are implementing AI systems to grant guests instant access to information. Chatbots are already being used by big name hotels like Hyatt and Starwood, and chatbot automated responses act as an important line of communication between guests and the hotel. Robots are the next big trend for hotels to offer uninterrupted 24/7 services to guests. As a virtual concierge or seated at the front desk, robots are another useful tool for customers to get instant access to information. For example, Bebot is a chatbot concierge adopted by Holiday Inns in Japan. Bebot offers guests personalized recommendations for the best restaurants, sightseeing spots, and events in the area. Bebot can even answer questions about Japanese culture!
2. Predictive analytics for hotels. 
Big data has the potential to help hotels price rooms for real-time demand and reward loyal customers. For example, hotels can offer personalized pricing based on the recent visits, frequency, and the monetary value associated with the guests visiting the hotel. Hotels can even offer coupons and discounts based on a customer's personal preferences and previous visits. 3. Facilitated direct bookings. More and more hotels realize direct booking offers better visibility online, greater opportunities to build relationships, and more benefits to customers than working through Online Travel Agencies or OTAs. Hilton Hotel's 'Stop Clicking Around' campaign and Marriott's 'It Pays to Book Direct' are just a few examples of hotels campaigning to encourage the customer to book directly.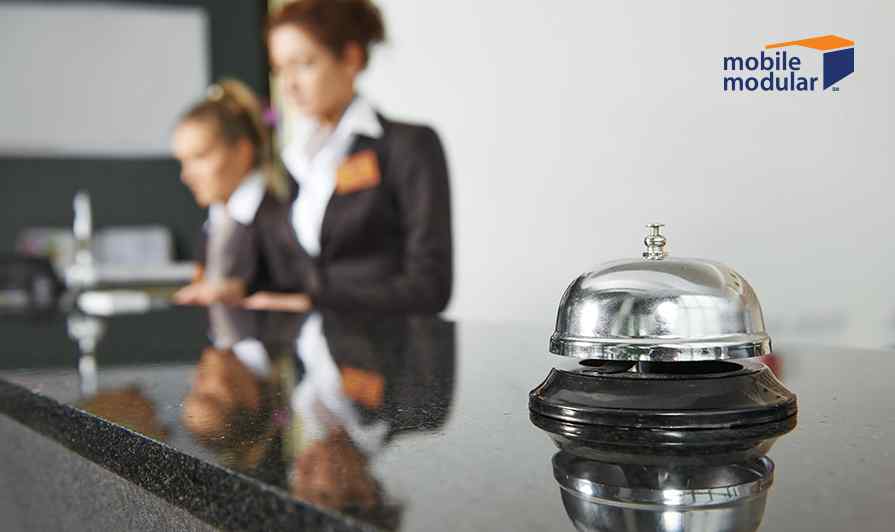 4. Online reputation management and focus on loyalty. 
Want your hotel to succeed in 2018? Ensure your hotel's reputation online is positive. In an Ipsos study, 45 percent of individuals said that user-generated content, such as reviews, influence their decision-making process when choosing a hotel. Guests leave reviews and comments with pictures and videos about almost every aspect of their experience – food, beds, staff, etc. A significant 68 percent of the people surveyed in the same Ipsos study said they trusted peer reviews. It's important for hotels to look into 'negative' reviews and respond with positive answers and address issues.
5. Modular construction for hotels. 
Modular or prefabricated builds stand out for efficiency and environmental sustainability when compared to traditional structures. Eco-friendly modular buildings use substantially less energy, reduce construction waste, and allow hotels to open quickly with fast delivery and installation. Modular construction is more cost-effective than traditional construction, making this one affordable trend that any hotel can adopt. Big names in the hospitality industry are already leading the way in adopting high-quality modular construction for hotels. For example, the Hilton hotel in Aberdeen took just 44 weeks from start to finish, while a traditional construction would have taken anywhere between 56-60 weeks. The on-site time was only four weeks!
Stay on top of the hospitality game
Hotels today need to implement the latest developments to stay on the top of their game, from discovering what really drives brand loyalty through big data to implementing new technology like AI chatbots or modular units. Mobile Modular has been at the forefront of the modular construction movement for more than three decades. With our expertise and superior customer service, we are able to guide customers through every step of their modular journey. You can get modular buildings for your hotel, for rent or sale, with hassle-free deliveries.
Request a quote today and tell us your requirements and specifications - we will get in touch with you with the right modular buildings for your hotel.