There is a pressing need to reduce construction-related waste across the country. According to the EPA in 2014, about 258 million tons of municipal solid waste (MSW), which includes everything from food to plastics, was generated in the United States. The debris generated from construction and demolition in that same year amounted to a colossal 534 million tons. This is more than twice the MSW waste, and nearly 225 percent more than what was generated in 2003.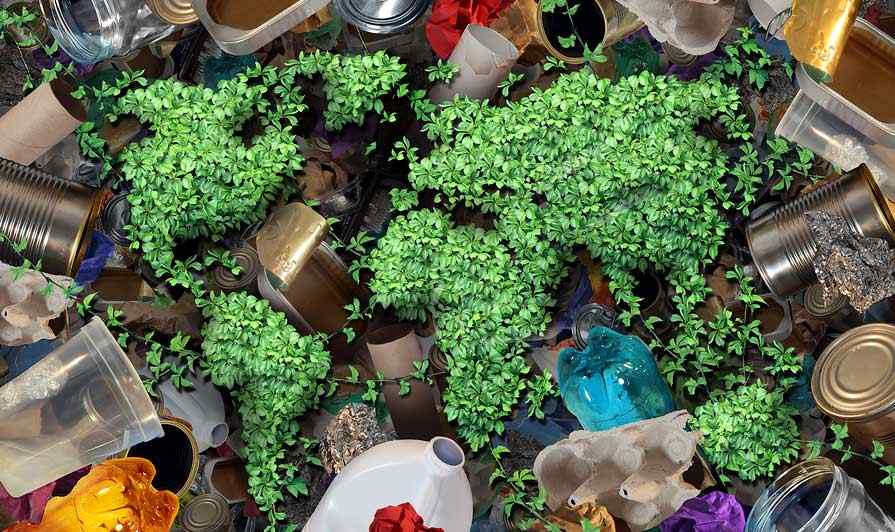 How the construction industry plans to deal with this problem will significantly affect growing landfills and will hopefully lay the groundwork for "zero waste communities" in the future.
Zero waste communities are systems where wasteful and polluting practices are replaced with an efficient recycling system. Any waste produced is reused to make new products instead of just creating more products from limited resources.
So, how can architects, engineers, and contractors help reduce waste?
The Waste and Resources Action Program (WRAP) Report "Designing Out Waste" reveals building design principles which can help eliminate wasteful practices common in demolition, renovation, and waste management.
To eliminate waste, we can cut back on waste generation by simply paying more attention to the building design. In the WRAP report, experts recommend efficient design principles. Modular construction follows many of these principles.
Here are five ways modular structures are designed for minimum waste.
1. Designed for Off-Site Construction
The WRAP report calls for contractors to build off-site. Constructing a traditional building usually generates piles of dirt and debris on-site. However, at Mobile Modular 90 percent of construction occurs in a regulated facility. According to the WRAP report, off-site construction can:
-Reduce construction related transport movements.
-Improve health and safety on-site through avoidance of accidents.
-Improve workmanship quality.
-Reduce on-site errors and reworking, which in itself causes considerable on-site waste, delay, and disruption.
-Reduce construction timescales and improve programs.
2. Designed for Reuse When a traditional building is designed, the individual components that make up the building are not put together with reuse in mind.
Portable prefabricated buildings are designed with the intention of reuse. Many of the materials can be reused or recycled in other projects when a prefabricated building is dismantled. This automatically increases the life of these materials and reduces waste.  
3. Designed for Modification and Expansion
This is an extension of the "designed for reuse" principle. According to the WRAP report, any building if not constructed with "design for deconstruction and flexibility in mind limits the future potential of design for reuse." Modular commercial buildings are fabricated for easy future modification and expansion whenever needed.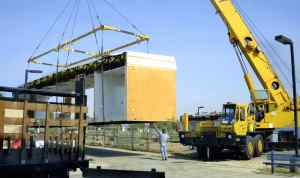 4. Designed for Deconstruction and Reassembly
Modular buildings are built unit by unit and then put together as one whole structure. This pieced construction method makes moving a modular building easier than moving a traditionally built structure. Just dismantle the components and transport them to a new location. Reassembly in a new location takes just a few weeks depending on the size of the project.
5. Optimization of Design Materials
Efficient design optimizes materials to produce the least amount of waste. These questions and a few more from the WRAP report can help designers plan optimal resource usage:
Can the design, form, and layout be simplified without compromising the design concept?
Is the building designed to standard material dimensions?
Can the range of materials required be standardized to encourage reuse of off-cuts?
In modular construction, indoor factory production monitors the use of materials consistently to minimize waste and maximize efficiency. Furthermore, the production process and the storage of these materials are all sheltered from the harsh weather, significantly reducing the chance of damage.
Although mobile buildings are often used as temporary solutions by businesses, schools, and other enterprises, these temporary buildings can very well become a long term answer to many of the problems surrounding construction today. Demolition costs, excessive building waste generation, and prolonged construction time can be a thing of the past with effective modular design principles.
Request a quote from Mobile Modular to experience the modular building advantage today.