Your vision is clear: You need an economical, well-constructed, safe, environmentally-conscious space for your business or campus. Landscaping would be nice, too. And you don't have time to shop around and collect quotes from multiple vendors who each handle one or two aspects of getting your modular building site ready to use after building installation.
We've been solving businesses' space creation or expansion needs since 1979, and we like to think we've become experts at it. One call to Mobile Modular sets the ball rolling towards creating the building of your dreams, on your budget and on as quick a timetable as humanly possible.
Did you know we are a one vendor/one invoice service? We handle it all, from custom designing the interior and exterior of your temporary or permanent building all the way through to installation and surrounding site work. Our site-related services include:
•    Project scheduling
•    Permits
•    Site Planning
•    Clearing & Grading
•    Drainage
•    Foundation Design & Installation
•    Plumbing Connections
•    Electrical & Low Voltage
•    Sidewalks & Paving
•    Steps & Ramps
•    Landscaping & Hardscaping
•    And More!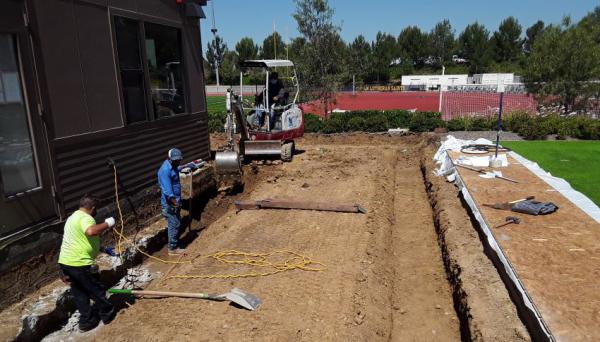 Additionally, you can outfit your space with all the Plus Add-Ons you want, including furniture, air care services, appliances, white boards, and more.
We work with our customers to flexibly finance a project, including the option to lease or purchase pre-owned or new modular buildings, and new or pre-owned furnishings in a la carte or bundle options.
So let's review: One phone call. One invoice. We create your dream space, from inception to finishing touches. You spend time on your business. No pulling your hair out finding and calling a list of vendors. What's not to like? 
Contact us today to learn more or request a quote.