Whether at home, in the office, or at the school you send your kids to every day, indoor air quality (IAQ) has never been a more significant factor to our health, comfort, and overall well-being. Unfortunately, the air inside is subject to a host of contaminants that accumulate and/or recirculate, potentially making indoor air quality anywhere from two to five times more polluted than outside air. Adding to this alarming statistic is the fact that pollutants floating around inside aren't the only concern: airborne illnesses, such as bacteria and viruses can also be present.
The domino effect of employees or students out sick can be profound. An employer pays out sick days. One sick kid or employee can put out five others. And of course, this adds up not only to lost time and productivity but costs in the form of sick time or educational funds for students, hiring substitute teachers or other temporary help, etc. The bottom line: it pays to keep everyone as healthy as possible.
But there are ways to help combat poor indoor air quality and airborne illnesses in order to maintain a healthy, safe environment. A good starting place is your HVAC system.
According to the Occupational Safety and Health Administration (OSHA), inadequate upkeep of HVAC systems is a leading cause of poor indoor air quality, so it's definitely worth a deep dive into that HVAC system of yours that dutifully hums along through summers and winters.
Maybe you work in a high-rise in New York City or perhaps you attend a school comprised of older, outdated buildings, but whatever your environment, regular HVAC system maintenance goes a long way in improving indoor air quality. By implementing simple and easy steps for a routine maintenance plan, you'll be on your way to a healthier environment.
Cleaner Indoor Air Starts with Regular Maintenance
Filters don't last forever. They need regular replacing and care for maximum efficacy. If your facilities management team isn't sure how frequently to change them out, check-in with the HVAC service team, so you can adhere to a timely filter-replacement schedule.
In addition to replacing filters regularly, general system maintenance is vital to improving indoor air quality. This means regular inspections, cleaning and repair of air ducts and keeping system parts in good working order, and replacing as needed. Also be sure to check whether your system can handle using high-efficiency or HEPA filters, as they may not be recommended for your particular system.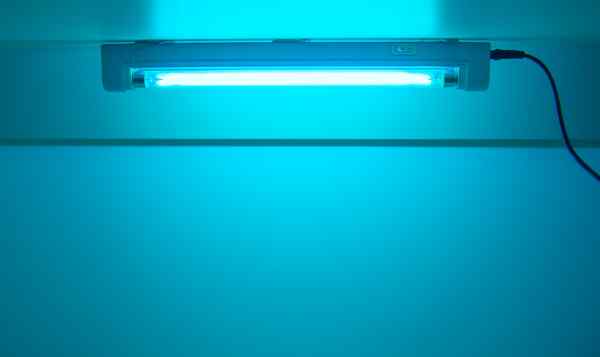 Recommendations for Commercial and Educational Buildings
According to OSHA, indoor air quality is a significant concern for commercial and educational building occupants, because of the potential negative health impacts. OSHA cites that the average office worker will spend 40 or more hours per week inside, while the CDC estimates that Americans overall spend approximately 90 percent of their time indoors. With statistics such as these, it's easy to understand the importance of ensuring good IAQ.
In fact, OSHA points out that good indoor air quality correlates with significant increases in productivity, so eliminating pollutants that aggravate allergies or cause illness is crucial. Common pollutant categories include:
Biological: These include bacteria and viruses, fungi, dust mites, and pollen.
Chemical: These include gases and vapors, from painting, renovations, office equipment or materials, pesticides, cleaning supplies, and floor coverings.
Particle (non-biological): These include dust and dirt and any particulates from construction, drywall, printing and copying.
It's also important to understand common sources of indoor air pollutants, so you can determine what's coming in and from where. Is your building situated near a parking garage or busy roadway? Are there any building design flaws that could compromise air quality? Is there any construction or remodeling work nearby or in the building?
Is Your HVAC Unit a Super Spreader?
Another major concern is the spread of airborne illness in commercial or educational facilities, so it's critical to look at the role your HVAC unit plays in either controlling or spreading airborne pathogens. Viruses in particular spread far more quickly in buildings with poorly maintained HVAC systems and lack of proper ventilation.
And stemming the spread of airborne illness should always be a top priority, regardless of whether or not there is a pandemic. In fact, online sources estimate that for a company of 25 employees, the cost can be as high as $33,000 per year to cover sick time and any temporary help needed! Something to think about for sure.
No-Hassle Clean Air: Mobile Modular Air Care Solutions
Need to improve indoor air quality in your classroom or office but don't know where to start? Leave it to us. Mobile Modular Air Care Solutions let you breathe easy knowing it's all taken care of. Our team of specialists will help you find the right solution for your particular needs:
Basic and Plus Filter Replacement Programs: With our hassle-free HVAC Filter Replacement Program, we stay on top of it for you with regularly scheduled premium air filter replacements shipped to you automatically and completely FREE.
And when you choose our Plus program, our expert service techs will inspect your unit quarterly and clean the HVAC coils annually.
UV Light Purification Systems: Recommended by ASHRAE (American Society of Heating, Refrigerating, and Air Conditioning Engineers) and the CDC, UV light helps protect against the spread of airborne viruses.
Our chemical-free, environmentally-friendly UV Light Purification System eliminates up to 98 percent of certain viruses. It also removes contaminants and inactivates bacteria as it passes through your HVAC system.
Commercial Room Ventilators (CRVs): CRVs are electromechanical vent systems that circulate outdoor air into your modular building for improved indoor air quality. And adding a CRV to your existing system increases efficiency and performance.
Contact us today to get started and have one less thing to think about!
Frequently Asked Questions
What are some ways to improve my indoor air quality?
A few easy things you can do include changing any HVAC purifier filters regularly. Let ventilation in, remember higher ventilation rates reduce risk! And keep the inside of your building clean, with regular dusting, vacuuming, etc.
How can you tell if there is an air quality problem in your commercial or educational building?
If occupants experience any symptoms while in the building—sneezing, coughing, headaches, etc.—that seem to go away when they leave, there may be an issue. Other signs include an unpleasant or musty odor or a building that feels hot and stuffy. If you have any suspicions about poor indoor air quality you can find a wide range of air quality tests available online.
What are some of the main factors that adversely affect indoor air quality?
Again, ventilation or lack thereof is a big contributing factor, as are humidity levels, HVAC maintenance, and chemicals and VOCs, as from paints, flooring, and furnishings.