Embarking on temporary or permanent construction projects can be overwhelming and amount to countless decisions. The initial decision of choosing which construction method to employ can be critical, particularly in navigating cost and time constraints. This side-by-side comparison will lay out the key differences and similarities in the two construction methods: modular and traditional. 
Traditional, or stick-built construction, has long been the choice of commercial projects. This method includes onsite assemblage, beginning with the construction of a building's superstructure, the walls, and roof. 
Modular construction consists of the offsite manufacturing of building components, called modules, which are then assembled into the final structure onsite. Recent technological developments have allowed for modular construction to be not only a viable alternative to stick-built but in some instances even preferable. 
Modular vs. Traditional Construction: Things to Consider
Time Is Money: Duration of a Project 
For anyone in real estate or construction, time is always one of the most crucial factors to consider. Time is money, and delays add to the overall costs. Whether you're building commercial space or residential, getting renters, buyers, and businesses in and seeing that critical ROI is a top priority. To illustrate this further, modular construction can result in massive timesaving's when compared to a traditional construction timeline. Typically completing the project in a third of the time.
Sources of delay can affect both modular and traditional construction, which require obtaining permits and passing inspections. This can make it difficult to accurately estimate the timeline of a project. Additionally, onsite, stick-built construction is frequently subjected to weather and seasonal delays. Weather can cause damage to construction, result in the re-purchasing of materials, and can delay construction due to hazardous building conditions. 
And herein lies one of the key benefits of modular construction: Because all modules and components are manufactured offsite in a controlled environment, these cutting-edge facilities eliminate the possibility of weather-damage. The standardized process of module construction is efficient and reliable, resulting in a shorter duration of a project's completion. Offsite construction also ensures a higher level of quality control, because inspections are integrated into the building process.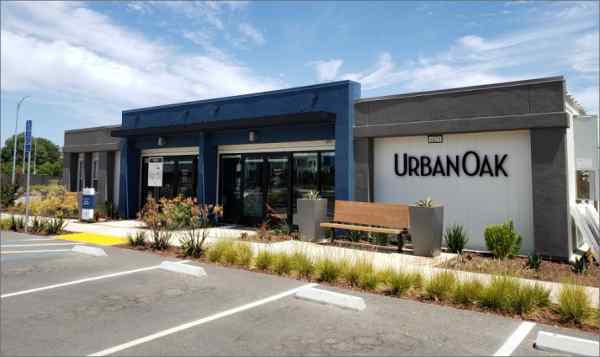 Creative Control of a Project 
The design and materials of a building can be heavily researched and evaluated, but the real test is in the construction. The possibility of seasonal delays in traditional construction can make more ambitious projects too risky. The insular construction process for modular, on the other hand, allows for a high degree of customization. 
Even better, at Mobile Modular, our custom building solutions are turnkey and arrive at your site up to 95 percent complete, minimizing any negative impact to your site and surrounding areas
Modular Construction, the Choice of the Future?
With the growing concerns of extreme heat and increasingly unpredictable weather patterns, modular construction offers a consistently dependable solution. While the stick-built process has long been the construction standard it can no longer sufficiently accommodate for the unpredictability of today's climate.
Ready to explore more modular options? Get in touch with a Mobile Modular expert today. We'll answer your questions and help you find the right cost-effective solution for your budget and project timeline. Or get started on your own with our online, interactive Mobile Modular 360 3D Visualizer.