Every school—public or private—has its own unique personality, or charm. No two school buildings are alike. The key differences in structure and layout influence the daily lives of students and teachers for better or worse.
Wandering the halls during class change can either be a casual stroll or an experience in high-density situations. When schools grow beyond their capacity, additions are an obvious solution. However, depending on the budget and space available, a school may have to opt for semi-permanent solutions like modular buildings before breaking ground on permanent additions.
Portable classrooms are an excellent semi-permanent option for adding more square footage without breaking the budget. Plus, portable classrooms come in all shapes and sizes, so schools don't have to worry about losing their unique characteristics.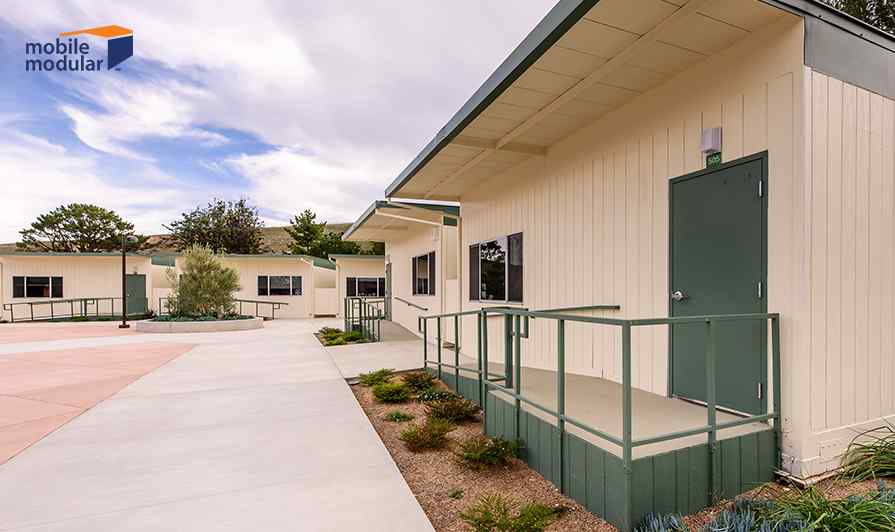 The Details on Portable Classrooms!
Schools have unique requirements unlike any other type of buildings. Mobile Modular works hard to incorporate all the imperative design elements for each portable classroom, including plumbing, science lab necessities, and additional electrical work to accommodate smart boards, projectors, laptop charging ports, etc. Each portable classroom is built to meet or exceed the local and state safety codes.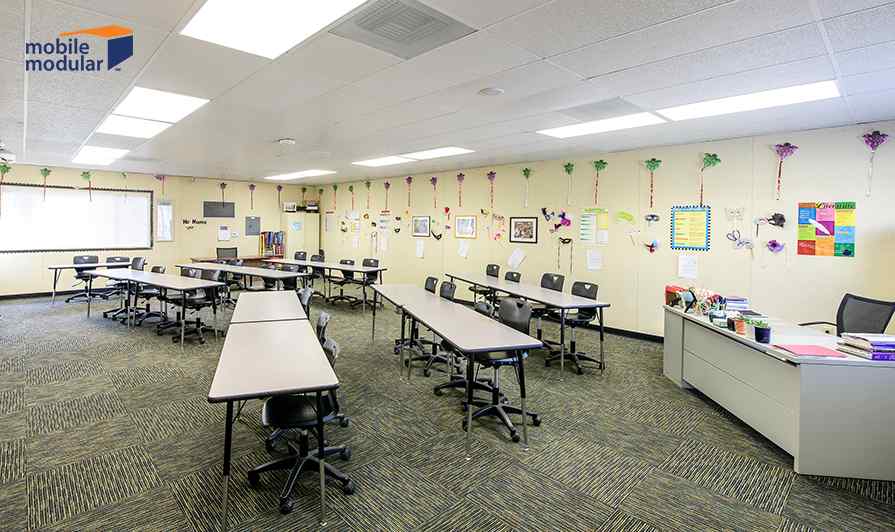 Freedom to Choose!
With the endless customization options that Mobile Modular provides, any school has the freedom to choose a structure, layout on site, and materials used in building and furnishing each classroom. This allows schools to work within their budgets to the find perfect solutions.
What about Change?
Portable classroom buildings are incredibly adaptable. One year a school might need a science laboratory, the next a math classroom. No need to worry portable classrooms are designed to be modified over and over, whenever the need arises by changing the interior or even splitting a room in two.
Our team at Mobile Modular takes pride in being able to customize portable classrooms to meet the individual needs of each client. We welcome our clients' ideas and love to work together to incorporate a little unique personality and character into the building design.
If you don't want to go through the design process, you can even purchase an existing portable classroom for sale and customize it to fit into your current school structure. We also offer large modular education complexes and other custom built modular buildings.
How much does a portable classroom cost? Request a quote and find out today. Take that first step and make your dream school a reality!