Cost-effective, environment-friendly, and sustainable –modular buildings have changed the construction industry across the globe. Read on for some real-world examples of innovative modular construction.
Famous Modular Buildings From Across the Globe
1. CitizenM Hotel, New York City
With a height of 246 feet, the 21-story CitizenM Hotel in New York City holds the title of the tallest modular hotel in the world. Located on the Bowery on the Lower East Side, the hotel's 300 prefabricated guest rooms are 165 square feet and made of steel.
Besides a California king-size bed, HD TV, Corian vanity with mirror, minibar, and sink, each room contains an iPad that controls the TV, blinds, and lights. The hotel preferred modular rooms, as the compact-sized units allowed them to offer 35% more rooms than a traditional hotel.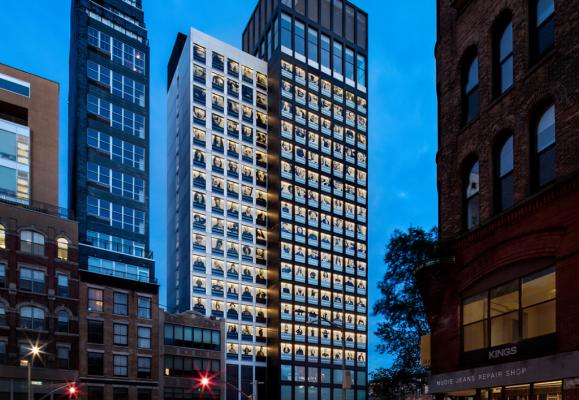 2. Texas Health Harris Methodist Hospital, Fort Worth
This four-story, 188,000 sq. ft. hospital opted for modular over traditional construction. It serves the communities of North Fort Worth, Haslet, Keller, Roanoke, Justin, and the surrounding area with advanced medical treatments. The hospital has a facility with 101 beds and is among the 103 nation-wide facilities with the highest level of electronic medical record adoption. Features like sound attenuation, prefabricated bathroom modules, headwalls, and a LEED Silver Green certification makes this a great example of modular construction in the medical sector.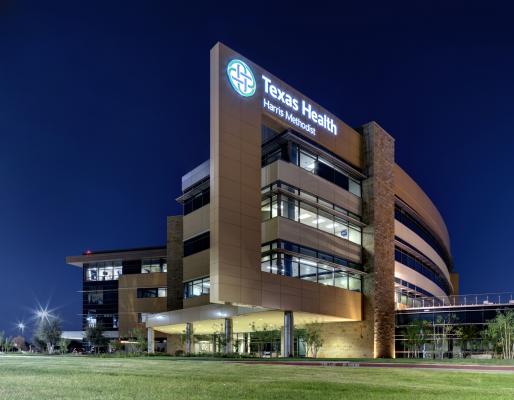 3. Modular Hotel by Marriott, New York City
After a successful prototyping phase of a modular AC hotel in 2017, Marriott has revealed its plans to build the world's tallest modular hotel in the NoMad neighborhood of New York City. With the undisputed time and cost benefits offered by modular buildings, Marriott is set to build a 360 feet structure that is ready to break all records.  
With the 97- room modular hotel - Folsom Fairfield Inn & Suites, already up and running in Folsom, CA, Marriott has big plans to go modular for its future projects.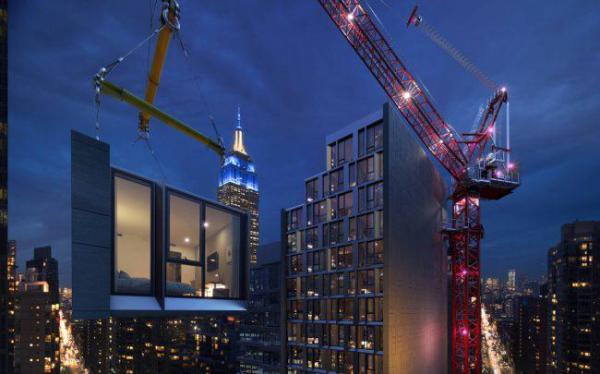 4. Techno Fast Atco Rental Office, Santiago, Chile
Tecno Fast ATCO utilized renovated units from a rental fleet to support the space requirement of their expanding business. This 6,538 sq. ft. two-story modular building is designed with a series of large windows that not only offer plenty of natural light, but also display a service yard, a modular manufacturing plant, and a view of the beautiful Andes Mountains.
The second floor is made up of an open-plan office area with a fitness facility. The main floor features meeting rooms, a lobby area, a gourmet coffee shop, and kitchen facilities with pleasant lighting and low couches. This landmark on the main north/south highway in Chile makes innovative use of repurposed prefab buildings. It is a prime example that modular building is about more than just saving time: reducing waste and carbon footprint is also one of its unique benefits.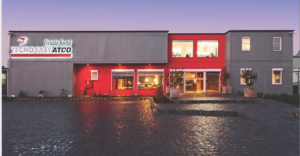 5. First Solar – AV Solar Ranch One, Los Angeles
This 4,361 sq. ft. green building in the Antelope Valley of North LA accommodates an operations and maintenance team for a 230MW solar site. The structure is designed with several state-of-the-art features to conserve water and energy. It is designed to utilize energy exclusively from an array of photovoltaic modules making it a Net Zero Energy building with almost no annual energy costs. Additionally, a single-ply cool roof and increased thermal insulation for the entire structure offers a highly efficient building envelope.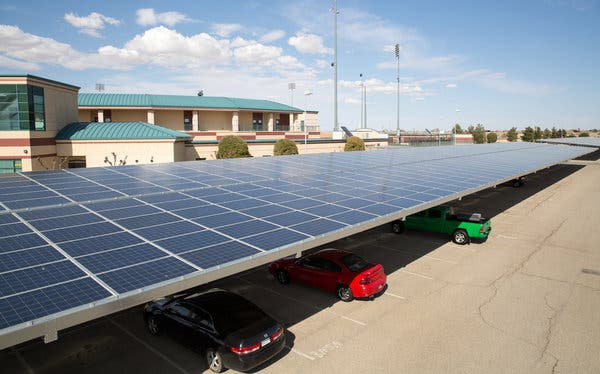 6. Modular Timber School, Frankfurt
This prefabricated school building in Frankfurt, Germany is made of 350 modular wooden units and accommodates elementary and high school buildings with courtyards, administrative offices, and a gymnasium. This modular building complies with high energy standards and consumes 30% less energy as prescribed by the current Energy Saving Ordinance (EnEV).
The school opted for modular as it offered the flexibility of dismantling and rebuilding the structure along with the other prefab benefits.
Educational authorities opt for modular schools as they save cost, help with quick expansion, and help schools remain operational during the school year with almost no site disruption.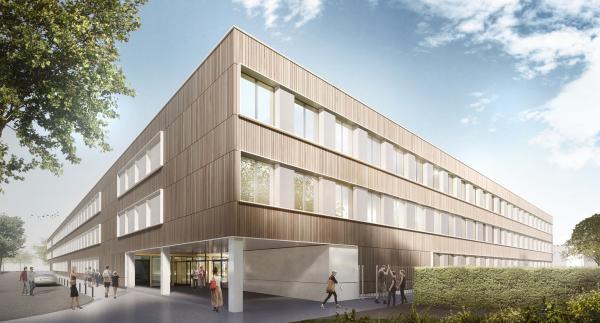 At Mobile Modular, we offer prefabricated buildings for rent, lease, and sale for all budgets. Want to design your own modular office or classroom? Check out our 3D visualizer. To find out more about our innovative offerings, contact us or request a quote.