The unprecedented growth in commercial development is great for construction industry players – but more often than not, construction companies struggle with cash flow, expenses, expansion, and lack of skilled trade labor. This growth calls for more projects and higher demands, which some companies may not be able to meet, or will be spread too thin when they try to meet this demand.
Here are a few strategies from seasoned players who stand resilient and face the demand for new construction, while finishing existing projects on time:
Network with the best financial partners to gain the confidence of new vendors. 

Especially when trying to expand at new locations, establishing credibility is extremely important. Taking advantage of your existing relationships with your banks, credit card companies and financial partners is a great way to start in gaining the trust of new vendors. Their good reputations and your associations with them could make it easier to extend your network as well as your credibility in the industry.  



Leveraging your financial partners to build custom solutions. 

Working with financial partners to engineer custom financial programs and solutions for your firm can help you manage the cash flow or even cash crunch. Understanding your business' prerequisites and managing lines of credit, using a business credit card for purchases, etc., can provide the elasticity you'll need to take on new projects.



Capitalizing on technology for smoother operations. As a construction company, it is essential for you to analyze your operational strategies - as you grow, your operations must evolve along with it. Any inefficiencies will become bigger and trickier as time passes. Technology helps companies develop sharper, more proficient procedures and provide intuitions into key organizational metrics, helping businesses scale with considerably less risk.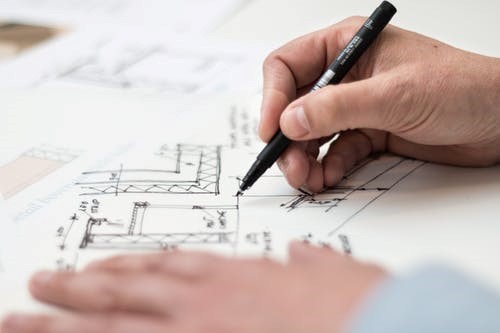 Strategizing with the bigger picture in mind. 

When it comes to concerns in an organization, it is important to find solutions that work long term. Rather than opting for a quick solution that may solve the situation immediately but temporarily, you should aim for scaling-up with appropriate planning and strategizing. An example of a shortcut solution is opting for several cheaper software solutions to maintain important data that won't share information or is not compatible with other applications. Purchasing a single database that creates a free-flow of data across the organization, so that all departments are in sync, is a smarter option so that construction projects can be managed holistically.



Addressing the labor crunch. The construction industry has been experiencing a labor shortage

of skilled workers

. Scaling-up your business requires taking on more workload that will support growth, and this is where the labor shortage could affect your business. It is difficult to expand your business and take on more projects if you are short on employees, or do not have a growing number of employees as you increase the number of projects you work on. One way to tackle this challenge is to find new and improved ways to recruit new talent and retain them. 




New potential candidates can be hired from alternate sources like veteran clubs, AEC groups and other industries where skills like carpentry, tools-management, etc. are commonly used.

Recruitment through high school and college job fairs is another route that the construction industry can creatively pursue.

Retaining employees might require you to review your company's policies and benefits and make it more attractive to potential as well as current employees.



Using prefab components. As costs are rising, there is a huge demand in the building industry for new techniques that will allow for the development of faster, cost-effective construction and to reduce the cost of manufacturing. This is where prefabricated or modular construction comes in.




Prefabricated structures are reconfigurable and relocatable, and there is less construction time compared to traditional building methods

Prefabrication requires upfront planning which means less waste, less re-work and less material in the finished product, making it more environmentally sustainable

Prefabricated buildings are highly customizable

You can rent or lease modular spaces allowing you to use your capital where it may better serve your business
At Mobile Modular, we are interested in solutions that offer great value. We have a large selection of high quality, used, relocatable modular buildings in stock and ready to deliver, that can be customized. Our modular structures are carefully inspected and quality-controlled prior to delivery, and are faster and more cost-effective than traditional buildings.