The construction industry is infamous for delays. Identifying causes of delays in construction projects can go a long way in building a better action plan to mitigate them. We've identified some of the top reasons for delay on construction projects, and some of them may not be what you were expecting!
What are the common causes for construction project delays?
1. Lack of a realistic schedule. This may come as a surprise to you, but many construction projects delays are caused by a lack of proper planning. Completion dates are often announced before an achievable construction schedule is drawn up. A proper construction schedule will consider pre-construction activities and allowances for permits, environmental planning, weather, supply shipments, and production based operations.
2. Design errors. Design errors are one of the top reasons for construction delays. The design process is pivotal part of a construction project. Blueprints often go through numerous iterations before a construction crews even break ground, but excessive changes to designs can cause errors and major delays, especially if the site has not been carefully inspected.
Ambiguous design elements on blueprints can also cause chaos for construction teams. Incomplete drawings slow down approval processes, and changes to the plans once construction has begun will affect pricing and require more approvals.
3. Delays in getting permits. Getting through the red tape seems burdensome, but it is one of the most vital stages of the project. Researching and filing for proper permits ahead of time will alleviate stress and save time before construction begins. As a project progresses, conduct your due diligence to ensure you comply with filing any additional permits required, like zoning permits, right-of-way, and environmental permits, otherwise your project could face major delays.
4. Shortage of skilled labor. Soaring costs of construction are fueled, not only by rising costs of raw materials, but labor. According to one estimate from the Wall Street Journal, the national tradesman shortage is at about one million. Reasons for the decrease include an aging workforce, pressure from Hurricanes Harvey and Irma, and a lack of interest in construction jobs from millennials. Hiring skilled construction workers takes time and can cause delay before the project begins.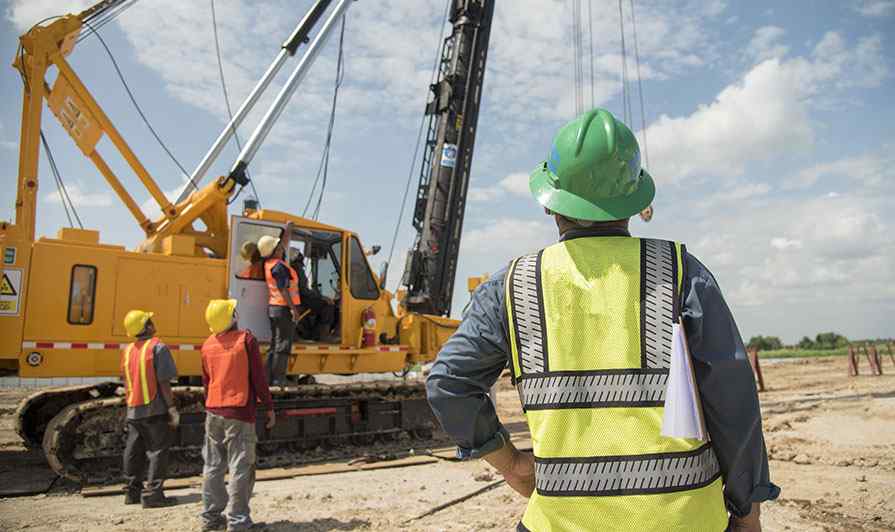 5. Poor communication and client changes. Many projects suffer delays due to client changes to initially approved design. While contractors do try and accommodate for these changes, too many unexpected changes will cause delays on a project, especially if the changes are not communicated efficiently. In fact,a recent study carried out by the University of Nevada pinpoints excessive changes by owners during construction as a top factor that causes construction delays.
6. Inefficient work. On a typical construction job, employees waste a lot of time waiting for direction. Miscommunication and a lack of alignment between construction teams can cause redundancies and missed opportunities to maintain or improve the project schedule duration. To avoid these delays, project managers can assign ownership to schedule tasks and create a sense of urgency on site to ensure that all team members complete their share of the work according to schedule.
7. Weather. So far, the delays we've discussed are all manmade, so contractors and managers can always do their best to avoid them. However, interruptions due to weather are out of a contractor's hands. Many aspects of traditional building practices require clear, mild weather. For example, concrete needs to dry quickly, but cold or wet weather slows this process down, affecting the durability of the concrete.  
Awareness of the factors causing delays in construction projects is invaluable, which may allow owners, project managers, and designers can work together to avoid unnecessary delays. More and more contractors are looking at how technology can help, and have found that modular buildings are fast becoming one of the best ways to solve delay problems.
Modular buildings projects may finish 30 to 50 percent sooner than traditional construction projects, because modular or prefabricated buildings are built in a factory controlled setting. This takes care of delays caused due to design errors, shortage of labor, changes in plan, bad weather, inefficiency, and a host of other factors.
Mobile Modular is on top a leader in modular construction and has some of the best modular buildings in the business. Take a look at our modern modular buildings and find one that fits your construction plans. Request a quote today!