Industries and corporations around the world are becoming more aware of the advantages modular buildings offer over site constructed buildings. Not only do modular construction buildings save you time on your construction schedule, but they also generate less amounts of construction and demolition (C&D) waste on site, making them the obvious choice for responsible and sustainable construction. As modular buildings have become a popular construction option, some individuals have become doubtful regarding the quality of modular buildings. One question that has been raised is, "Can customers trust the construction of modular buildings?" The answer is yes! Prefabricated modular buildings are every bit as durable as site-built buildings and can even offer many security features. There are many reasons why schools, retail spaces, and manufacturing plants are leaning towards modular construction when faced with expansion and renovation projects. Here are six reasons why you should choose safe and reliable modular buildings:
1. Codes and Safety Regulations. Modular commercial buildings as well as modular buildings are required to be designed and built to the same codes and safety regulations as site constructed buildings. The State of Florida, for example, clearly maintains that modular (or manufactured) buildings will not be treated differently than regular buildings built on-site. The Florida Building Code is "uniformly applied and enforced without any distinction as to whether a building is a conventionally constructed or manufactured building." 1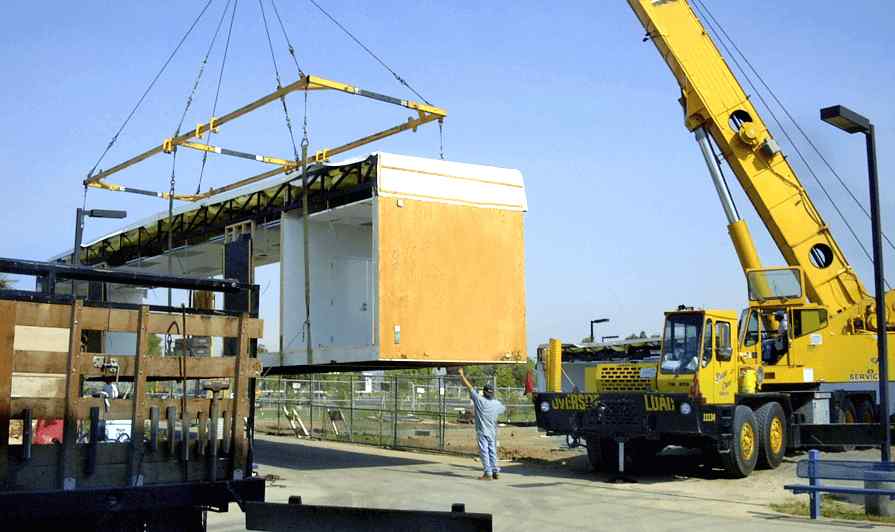 At Mobile Modular, most of our prefab buildings are built to meet or exceed current code with careful consideration to the latest building safety standards. Both state building codes and our own quality standards allow no margin for error in this matter.
2. Weather Wear and Tear. Did you know that 90 percent of modular construction takes place indoors inside a factory? Our building material is properly stored in an enclosed site. This automatically shields the materials from harsh weather elements like rain, extreme heat, and snow. The materials see no wear and tear during the construction process when compared to material and buildings that are subject to extreme weather during construction.
3. Regular Inspections and Quality Checks. The nature of off-site construction allows for a lot of scrutiny when it comes to quality. Each part of the modular building is carefully crafted and pre-assembled inside a controlled factory environment. All materials and individual components undergo stringent QA/QC requirements every step of the way.  The module is carefully inspected by the state authorized third-party agency; the structure is then transported to the construction site. Once the building arrives, the structure gets assembled, inspected on-site for compliance, and the building is complete.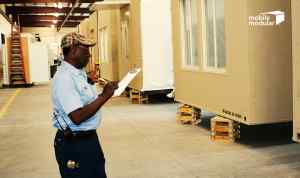 4. Withstands Travel. These modules are built to travel long distances and to withstand long journeys if needed. Our modular buildings are designed to be strong, sturdy, and blemish-free when they arrive on-site just in time to be assembled.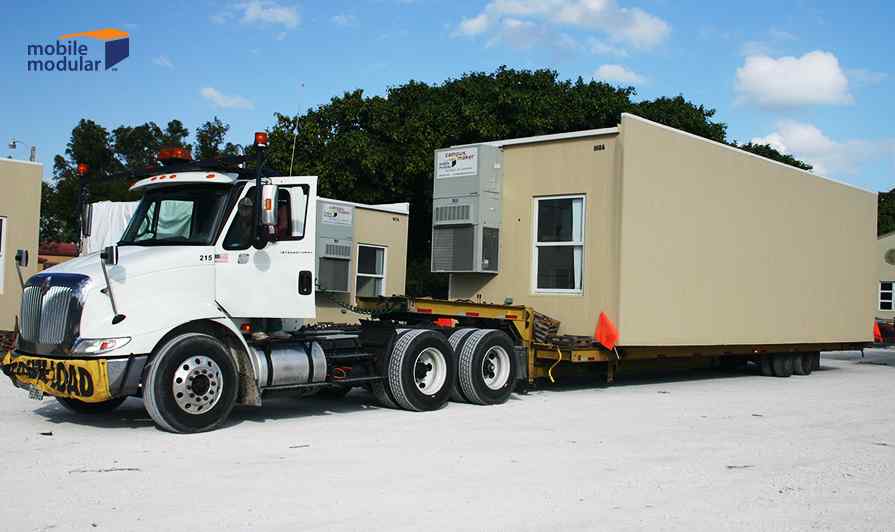 5. Customizable Security Features. Another misconception is that modular structures cannot be fitted with appropriate security features. Custom modular buildings can be fitted with the latest, top notch security systems, just like other traditional buildings. If you use a modular building such as a portable construction office, you can look forward to equipping it with anything from locking mechanisms, vestibules, to bullet-proof glass and panic rooms - you name it, or think of it, it can be installed.  
6. Safer to Build. Not only are modular buildings safe to occupy, they are also significantly safer to build. Even as of a few years ago, a majority of general contractors (78 percent) surveyed by McGraw-Hill Construction said project safety was enhanced by modular buildings largely because complex assemblies could be completed on the ground or off-site. With off-site building, there are reduced safety risks to workers during construction. While cranes are used to lift the modules into place as the building is assembled, the use of heavy machinery is diminished when compared to conventional site construction. Modular building solutions are in no way inferior to conventional site constructed buildings. Our commitment to our customers includes high-quality and safe modular buildings, which we achieve using ever evolving and reliable technology! We take pride in using the best materials and keep a very strict quality check on all our outgoing modules. To know more about our prefabricated buildings for commercial use, get in touch with one of our representatives, or request a quote today.  
References