The future looks bright for construction firms worldwide, with Global Industry Analysts Inc. projecting the global construction market to exceed $1 trillion by 2020. The U.S. construction industry, being a beneficiary of this, is expected to reach a value of $1.4 trillion by 2021.
Even today with expenditures reaching over $1.2 billion, the United States has one of the largest construction industries worldwide. The construction market that took a hit after the recession in 2008 has slowly begun to recover, and experts project years of healthy growth ahead.
Six Key Factors Driving Growth in the Construction Industry
1. Rebuilding efforts from natural disasters in past years. Losses incurred from natural disasters in 2017 were around $306 billion, which surpassed the impact in 2005 from hurricanes Katrina, Rita, Wilma and Dennis. These damages will produce opportunities in the construction sector as communities work to rebuild their towns and cities. Rebuilding activities generally peak two to three years after a natural disaster occurs, which promises much growth for the construction industry.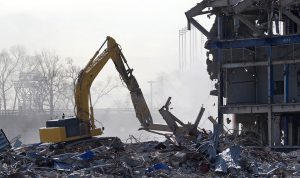 2. Tax reforms. The $1.5 billion tax reform bill that passed at the end of 2017 lowered the tax rates for businesses, leading experts to believe that part of these savings could be re-invested into business. Now with capital expenditures set to increase under the tax act instead of being depreciated, there is further incentive to finance future projects.
3. Possible investment in infrastructure. America's infrastructure received a grade of D+ in 2017 by the American Society of Civil Engineers, and according to a 60 Minutes report, one in every nine bridges in the country is in poor condition. Much of the nation's infrastructure was built during the Works Progress Administration between 1933 and 1940, which is why many infrastructures is at the end of its useful life.
The government's proposed infrastructure plan of $200 billion in federal funding is in the future, and it is aimed to generate a total of almost $1.5 trillion as states and municipalities are motivated to raise more funds for these projects.
4. Confidence in new business and revenues. Contractors are reportedly very confident that the market will provide them with new business in the next year. Nearly 96 percent of contractors say they are optimistic about the demand for commercial construction. In addition, a little over half of them believe they will see revenue gains in the next year.
According to Associated General Contractors of America's CEO, Stephen Sandherr, much of this optimism is based on favorable economic conditions, a business-friendly regulatory environment and hope in the fact that the current government administration could bring in greater investments in to rebuild the country's aging infrastructure.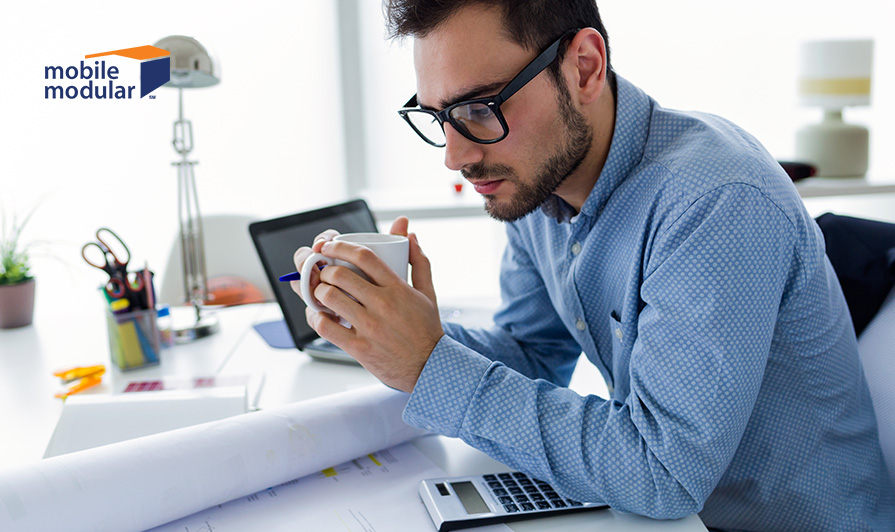 5. Interest in green buildings. The area where plenty of growth opportunity lies is in green building, where much interest in the construction industry is being generated. Over 50 percent of contractors say they have registered or certified their U.S. projects with the U.S. Green Building Council (USGBC) or Leadership in Energy and Environmental Design (LEED) over the past three years. The U.S. Green Building Council predicted that green construction would be responsible for 3.3 million jobs in the U.S. construction industry in 2018 while producing more than $190 billion in labor earnings.
6. Technology fueling growth. Where technology is involved, there is usually better growth because of increased production rates, quality, and a reduction in long-term costs. Alternative construction methods like prefabrication and technological innovations such as building information modeling (BIM) and laser technologies will allow construction to grow.
While the construction industry needs to grapple with challenges such as labor shortage and increasing costs of building materials, new building technologies like modular construction will help meet these challenges due to its labor and time-efficient processes.
There are already several modular construction projects in progress and completed – schools, retailers, hospitality and government offices are examples of areas where modular construction is offering substantial benefits. In fact, contractors are reported to be optimistic about construction in many of the areas where modular construction is becoming a sensible solution such as the office market, transportation, retail and warehousing.
At Mobile Modular, we provide high-quality modular buildings for many industries. Our modular buildings for rent or sale are in great condition, and we offer a unique 30-day billing cycle for buildings for rent. Deliveries are quick and hassle-free. Request a free quote today.