Mobile Modular helps you reimagine your office floor plans for social distancing.
There's something to be said for office culture. It holds value in that people get to know one another, collaborate, and bond over shared work and ideas. And let's face it, right now many of us miss our water-cooler moments. To retain this in the time of COVID-19 isn't impossible, but it will take some adjusting of floor plans and a willingness to envision things differently. This is where a socially distant office layout comes into play.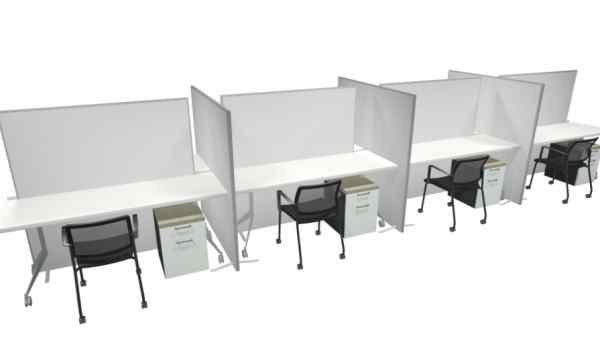 The how and when of actually returning to the office may still be up in the air, but creating a safe, socially distanced work space is something you can plan for now, and Mobile Modular is here to help you get started.
New Habits for a New

Socially Distant

Workplace
Many of the common-sense habits we've all adopted over the past few months should carry into the office as well, such as hand sanitizing, thorough cleaning of surfaces, and floor signage to designate social distancing and directional flow in office hallways.
New considerations include antibacterial desktop screens to reduce the spread of airborne germs but that still offer visibility for effective communication. And obviously, the idea of sitting nearly shoulder-to-shoulder in a packed meeting room, for instance, will need to change to accommodate social distancing.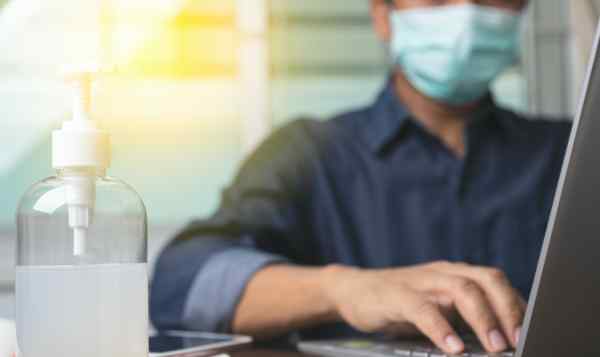 Mobile Modular Plus: Solutions to Mitigate Risk in the Office
Many companies don't have the means to simply buy more office space. So being able to work with what you have is key. We can make this happen thanks to our newly expanded Mobile Modular Plus offerings.
From the get-go, our experts will help you create an updated office floor plan that's cost effective, works within your existing space, and mitigates risk to employees. Just some of the new Mobile Modular Plus turnkey solutions that meet CDC recommendations include:
Customized workstations

Custom furniture bundles

Conference room tables

Partitions
Additionally, we have wide selection of accessories, not only for social distancing but also for a range of office needs and applications:
While the water cooler and break room meet ups may be on hold—at least for the foreseeable future—returning to the "hive" can be an exciting opportunity to make something new and reimagine what the office can be.
If you're ready to get started with a socially distant office layout, reach out to a Mobile Modular consultant today.