Most modular construction projects go through four stages: design approval, assembly of module components in a controlled environment, transportation of modules to a final destination, and assembly of modular units to form a finished building. Each stage has its own requirements, and a lot happens before you can move from one stage to the next.
Here are seven important questions you and your team must ask before installing modular buildings.
1.How much does the modular building cost? The cost of a modular building goes beyond its mere selling price or rent. It's important to consider delivery costs, utility connections, and foundation. Remember, if you're leasing or renting, there are costs for disassembling and returning the building too. Factor in all of these costs, so you won't be surprised.
2. Do you have all the necessary permits? Temporary commercial modular buildings are designed to meet provincial, state, and local building codes, which are determined by reference to the International Building Code (IBC) or a similar source. Modular buildings are developed under stringent controls, and building permits and inspections are a regular part of the process. When applying for permits, make sure you have all the necessary documentation like floor plans, plumbing plan, structural calculation, and a wiring plan.
3. How far is the manufacturer from the site? Transporting a modular unit from one site to another requires different codes, permissions, and fees. You should consider this carefully before installation. Generally speaking, the National Institute of Building Sciences recommends 500 miles maximum for shipping from a manufacturer to a job site.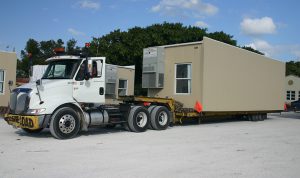 4. What is your modular building foundation made of? When deciding what foundation system is best for your temporary modular building, it is important to think about the following factors:
-Budget
-Type of soil at site
-Area's susceptibility to frost / high winds / floods / seismic activity
-Land lease or private land
Two common foundation systems are ABS pads (acrylonitrile butadiene styrene pads) and concrete pier foundations. You will need to consider which type your local area building code allows and the length of time the building will be on site.
5. How far is your utilities unit from the building? According to Tom Hardiman, Executive Director of the Modular Building Institute, 60 percent to 90 percent of modular buildings are "completed offsite in a controlled production environment, including all MEP, fixtures, and interior finishes."
Although most modular buildings come with electrical fixtures and plumbing components, they do not come with built-in power supplies and need to be connected to a power source. If the building is located far away from your utilities site, then the cost of installing power will increase. Always ensure the distance between the utilities site and the building is close to reducing your expenses.
The same principle applies to plumbing since your temporary modular building will need to be connected to the sewer and water systems.
6. Do you have an architect on board? An architect helps ensure that your temporary modular building meets all the local codes and zoning requirements. They can even prepare a plan for submission to the local building authority. This ensures there is a smooth installation process.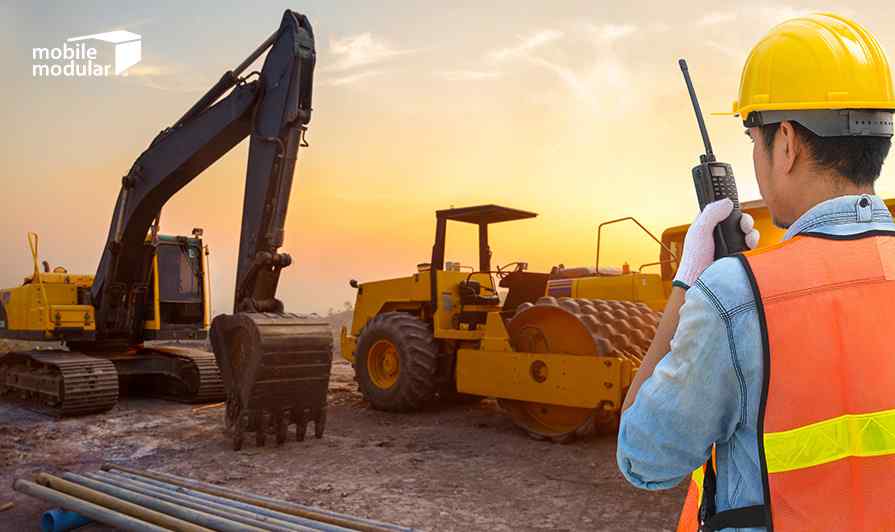 7. What are the local regulations for modular buildings in your area? Each state has its own regulations for modular buildings. Any oversight or inability to meet local regulations for modular buildings can result in a suspension of your building permit until you comply with all codes for your state or city.
It's important to be clear on what your local municipality requires. While some may allow temporary modular buildings, others may not. Furthermore, there may be other regulations regarding their appearance. Here are some state specific code links that you can check out.  Take the time to learn about these details before beginning installation.
Mobile Modular specializes in providing modular buildings for rent or sale in an array of internal and external finishes, as well as sizes and configurations, that can be customized to suit all of your project requirements.
When you rent from Mobile Modular, you get two extra days with our 30-day rental cycle. We make all deliveries with our trusted in-house fleet of trucks and trailers, so you receive your modular building right on schedule.
We offer custom modular relocatable buildings to serve a number of industries ranging from education and construction to healthcare and industrial. Our staff is committed to be with you every step of the way from design approval to installation. Request a quote today!