Are you thinking of investing in a modular building for your business, but aren't sure how to take the first step?
Modular construction is becoming increasingly popular because of its innovative, environment-friendly approach and the savings it offers for budgets and timelines. Commercial modular buildings are built in a controlled factory setting. These buildings adhere to local, state, and federal building codes.
There are different types of modular construction that are used across industries and businesses. Here's all you need to know before you take the plunge.
What are the main types of modular buildings?
Commercial modular buildings come in two main categories:
Temporary Modular Buildings: These temporary buildings are also referred to as relocatable buildings. They are designed to be reused many times with the option of easy transportation to different sites. These temporary structures may be partially or completely constructed and are usually installed on an engineered concrete or metal pier foundation system, about 2-3 feet above the ground, and seismically anchored for hurricane or earthquake protection.
Permanent Modular Buildings: Permanent prefabricated buildings can have single or multiple stories. They come in module sections, all of which are prefabricated off site but can be merged seamlessly on site. Permanent modular buildings can be installed on an engineered concrete or steel pier foundation system, just like temporary structures, or on a fully engineered permanent foundation at grade level with an excavated crawl space.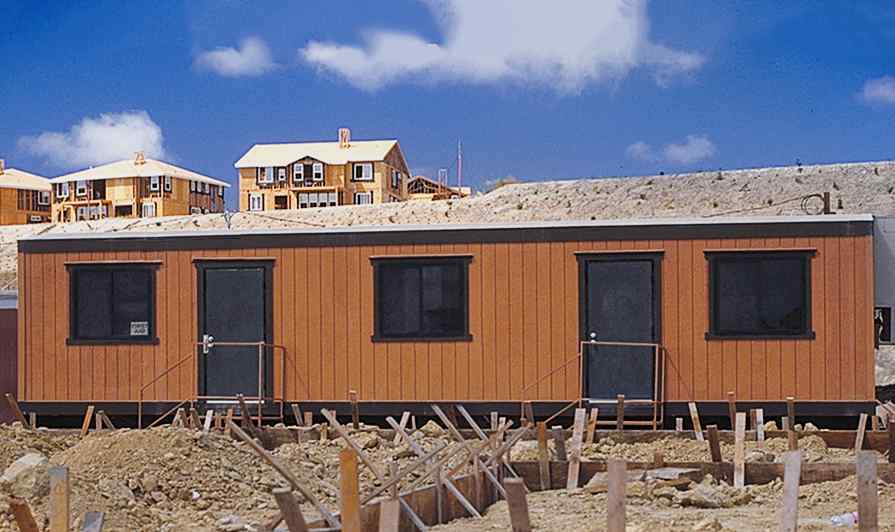 Permanent structure vs. temporary structure: which is right for you?
If you aren't sure which kind of modular building is best for you, ask yourself these important questions.
What do I need it for? Temporary building solutions are ideal for responding to emergency situations, such as after natural disasters when communities need office space or medical facilities. Permanent modular buildings are useful as additions for business expansions or modular classrooms for growing schools.
Do I want to move my building? Does it look like you might need to relocate your building anytime soon? Perhaps you're a contractor who needs temporary mobile office space or storage for different projects. In such cases, temporary relocatable structures are the best bet. If you're looking for something more long-term, choose permanent modular buildings.
How important is the aesthetic value of the building? Permanent prefabricated buildings can be designed to look aesthetically similar to conventionally constructed buildings. If you want to mimic preexisting buildings, then a permanent modular building could be the right choice for you. Temporary modular buildings have customizable floor plan layouts, but are far more limited when compared to permanent modular buildings.
What's my budget? Since both permanent and temporary modular buildings are developed offsite, these buildings will cost less than traditionally constructed buildings and reduce the overall project schedule. If your only consideration is budget, then temporary structures are obviously the more cost-effective alternative to permanent modular buildings. However, you can always request a quote to find out what fits your requirements best.
Industry Applications
Modular buildings work for many different industries. Here some popular uses for modular buildings across industries: Education
-Permanent modular classrooms
-Temporary school office buildings
-Science labs and computer labs
-Cafeterias and libraries
-Locker and weight rooms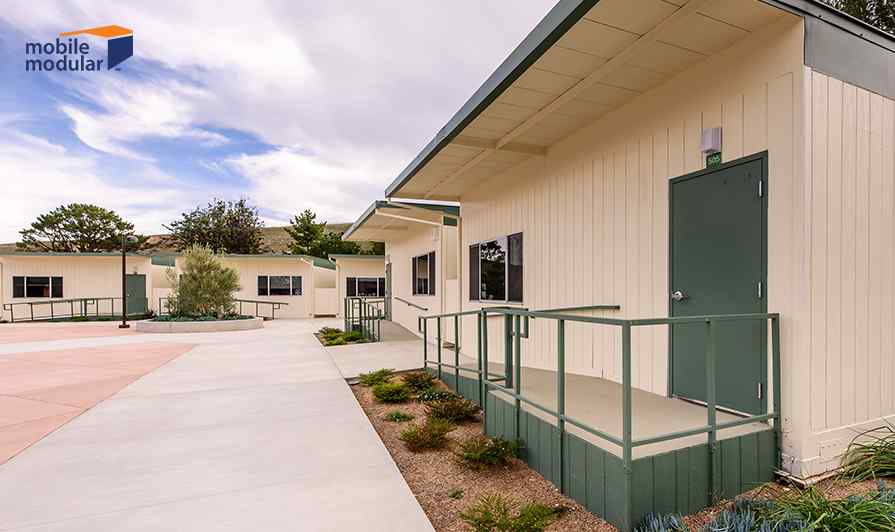 Healthcare
-Mobile clinics and labs
-Modular hospital buildings
-Diagnostic centers
-Hospital extensions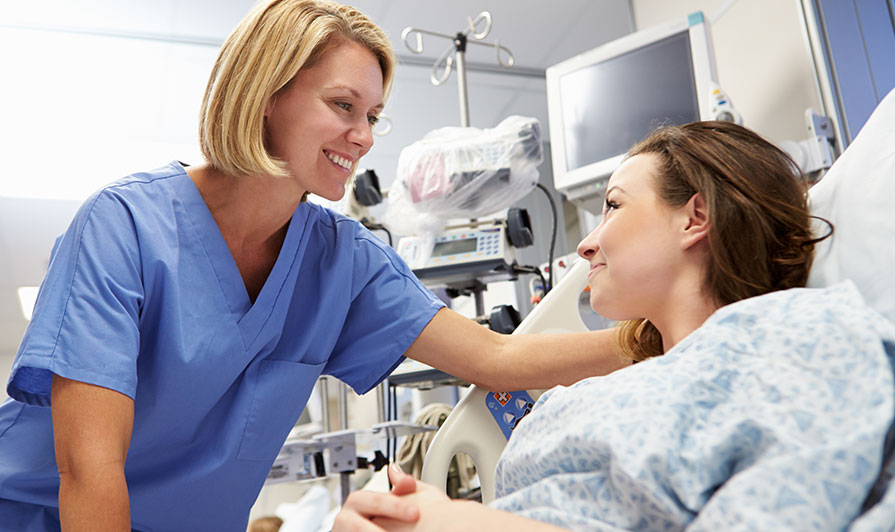 Retail
-Banks
-Restaurants
-Chain retail outlets
-Convenience stores
-Gas stations
-Car washes
Administrative / Office /Government
-Temporary mobile office space
-Corporate headquarters
-Restrooms
-City services
-Government office buildings
-Courtrooms
Construction
-Temporary office structures
-Break rooms
-Equipment storage space
-Locker change rooms
-Cafeterias
Mobile Modular has successfully delivered permanent modular building systems and temporary building solutions since 1979. We have a team of experienced experts that can help you choose the best solution for your business needs. If you'd like to rent or buy a temporary building or a permanent modular building, talk to one of our team now or request a quote.