As the saying goes, there's an app for that, and the construction industry is no different. Whether you're a contractor in charge of a modular or a traditional build, a client, or a construction worker, managing any construction project means there's a lot in the hopper at any given moment, from team schedules to budgets to work orders, deadlines, bids, and estimates. So, make 2021 the year of the app and you'll make your life a lot easier.
Project Management Gold
Luckily, it's 2021 and technology is here to save the day. With these top-rated construction apps, any busy construction site will experience numerous benefits. Possibly the biggest advantage construction apps offer is the organization of documents. Moreover, you have full access to every document associated with a specific project on your mobile device. So pulling up last month's invoice out in the field? No problem. For contractors, this is project management gold.
Another bonus is that construction apps allow for cloud-based storage, so you can literally pull anything up from anywhere in the world at any time from your mobile device. And construction apps streamline communication between contractors, clients, construction workers, and employees for better collaboration and improved productivity. Simply put, everyone knows what everyone else is doing and when.
9 Top-Rated Construction Apps
Staying connected to your project team from the palm of your hand is a convenience that's hard to argue with. But which construction apps give you the most bang for your buck? Which ones can save you time and money? Let's take a closer look at some of the best construction apps, their pros and cons, and prices, so you can find the right one for your specific project: 
#1. Fieldwire: Lets you review blueprints, create schedules, track costs, and build inspections and punch lists.
#2. Autodesk BIM 360 Docs: This cloud-based app synchs all users in the field, so they can share design plans and review documents.
#3. First Aid by American Red Cross: A terrific app out in the field that keeps any construction team safe and OSHA compliant, with expert first-aid advice, tips, and step-by-step instructions for common on-site emergencies. Available in English and Spanish. And best of all, it's free!
#4. TSheets: As construction apps go, this one removes a lot of headaches for any team manager or job site foreman. Improve productivity with faster, less expensive payroll invoicing and time tracking using this cloud-based app. TSheets gives employees the ability to clock in and out from their mobile device and tracks GPS points without cell or internet service.
#5. PlanGrid: This handy app tops many best-of lists, and for good reason: It keeps you solidly organized with the ability to instantly share full construction plans with your entire team. Lets you track any revisions, share photos and reports, and document progress and manage any issues.
#6. OSHA-NIOSH Heat Safety Tool: Get a real-time heat index, hourly forecasts, and heat-related illness threat levels, plus safety tips and first aid info to keep you and your team heat safe.
#7. Procore Construction Project Management Software: This single app does it all, from giving you the ability to see the latest project updates to filtering RFIs by due dates or location to accessing project drawings, documents, schedules and more.
#8. Dewalt Mobile Pro: Get fast, accurate calculations in a snap with this app. Use templates for area, length, and volume and share your results instantly.
#9. Joist: Perfect for busy contractors, this app is like having your own personal admin right on your mobile device and makes client-contractor communication a breeze at the job site. Quickly creates estimates and invoices that can be customized with your company logo and info. You can attach client documents, get signatures, accept payments, add personalized messaging and much more.
Construction Management: From Brick and Mortar to Mobile Device
The construction industry has come a very long way. With massive advancements in technology, everything from customer service to estimates and change orders to safety and OSHA compliance can be easily managed from the palm or your hand via mobile device.
To simplify the process, Mobile Modular is here to help contractors, engineers, and construction managers and professionals stay as safe and efficient as possible and save time and money in the process. We're here to help offer tips and advice and steer you toward the right project management solution or construction project management app for your specific needs.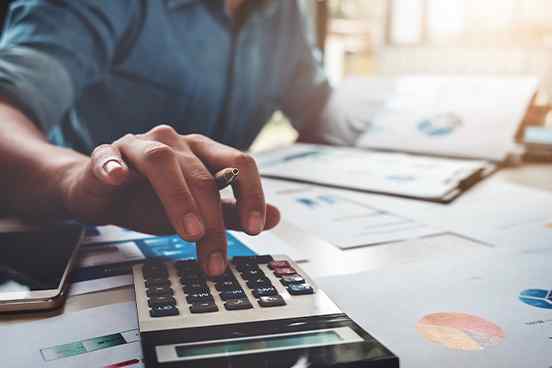 If you'd like to learn more about construction apps or have questions about any Mobile Modular products and services, contact us and speak to one of our experts today.