Pasadena Holiday Food Drive
Mobile Modular's Pasadena, TX team participates in the annual food drive #GetInvolved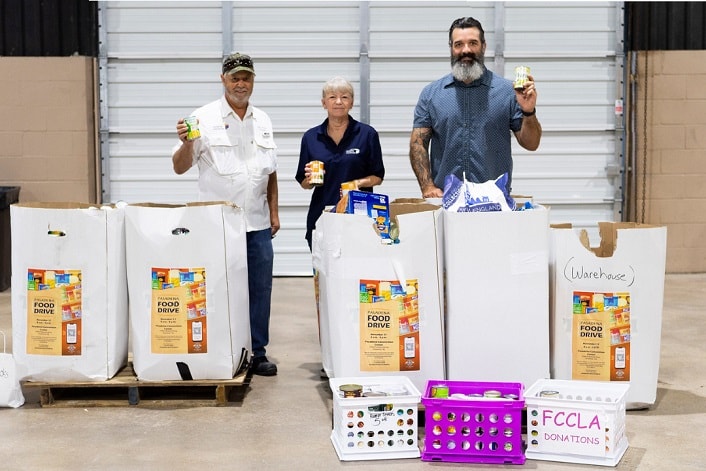 Mobile Modular's Pasadena, TX team participates in the annual food drive #GetInvolved
The City of Pasadena reached out to Mobile Modular about volunteering for their annual food drive at the Pasadena Convention Center. Our team was eager to participate in this special event that gives so much to families in need by supplying food to various non-profit agencies in the Pasadena area. The entire Mobile Modular branch volunteered and collected canned and non-perishable food items and then donated their time to sort boxes of food items to be delivered and distributed.
Their dedication and hard work paid off as they recorded a weight of 1,113 lbs and 1,889 total items donated!
Overall the event was a success with the City of Pasadena collecting approximately 83,801 pounds of food and raising nearly $24,000.
Wendy Lizza, Kenney Fry, Paul Crabtree and Shaprie Jackson played a part in organizing the event. We are very thankful and proud of the entire Pasadena, TX branch of 70 employees that took time off work to volunteer for this impactful organization.
To learn more about the Food Drive and how you can help, visit www.pasadenatx.gov
To learn more about donating food in your local area visit www.feedingamerica.org