Mobile Modular Volunteers Making a Difference #GetInvolved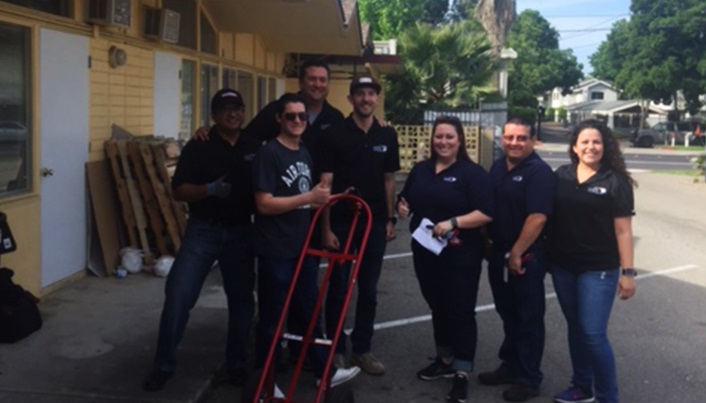 Mobile Modular Volunteers Making a Difference #GetInvolved
Every second Tuesday of each month, a team of volunteers from Mobile Modular participate in stocking food bank deliveries that support Tri-Valley Haven, Livermore, CA, a non-profit foundation that serves adults and children who have suffered from domestic violence, sexual assault, or homelessness.
The impact of volunteering has allowed the Tri-Valley Haven to stock their food bank deliveries in about 30 minutes as opposed to a half a day task. Because the Mobile Modular team is so passionate about this community outreach, they have signed up to serve for another six months.
"This is a great opportunity to not only help out our local community, but to also spend some time doing a great deed with your peers," says Jennifer Silva, Regional Operations Manager, and Food Bank Delivery Volunteer Team Leader.
Mobile Modular Management Corp. has eight branch locations throughout the United States, and each strives to engage in two volunteer events per year to help local communities.