Mobile Modular's Southern California Team Volunteers at Feed the Children #GetInvolved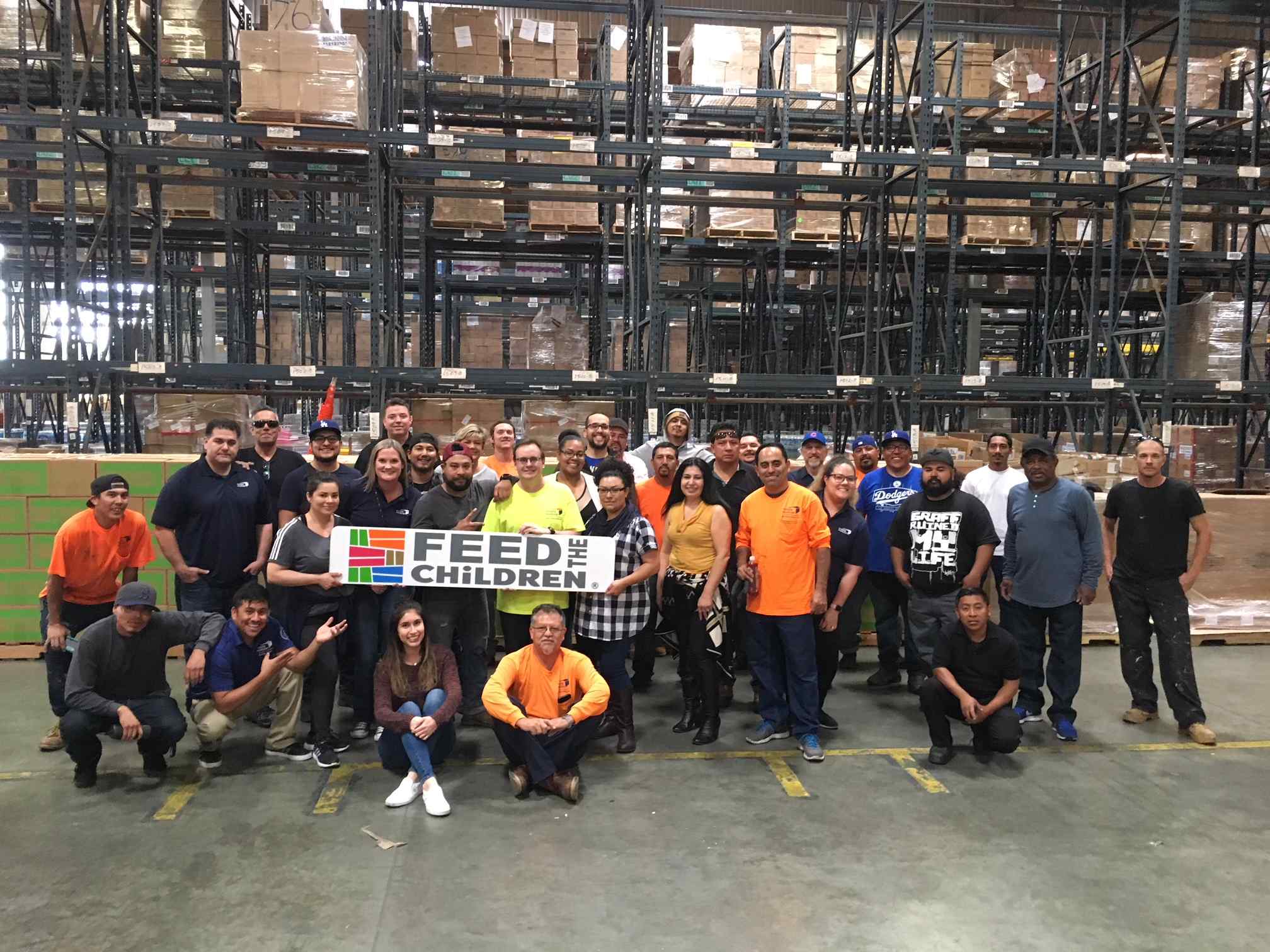 Mobile Modular's Southern California Team Volunteers at Feed the Children #GetInvolved
Earlier this year, the Southern Californian Mobile Modular branch volunteered at Feed the Children – a non-profit organization. The dedicated team came together and sorted 29 pallets of shoes for people, who have lost everything they owned.
They also filled 280 boxes of food for struggling families. Hot nutritious meals were delivered to children in need as well as hard-working individuals who, due to illness, misfortune, or mistakes, have found themselves in vulnerable positions.
Dawn Harrison, in the Mira Loma office organized the event. We are very thankful and proud of the following employees that took time off work at Mobile Modular to volunteer for this impactful organization:
Denis Matute, Pablo Trejo, Sergio Zamora, James Reynor, Scott Heibert, Patrick M., Larry Bailey, Manuel Ignacio, Jose Vidallri, Jonathan Contreras, Victor Sandoval, Juan Vega, Rigoberto Salgado, Demetris, Victor Terrero, Roger Silva, Armando Rico, Ericka Ortiz, David Flores, Chantel Ross, Eduardo Robles, Maggy Espinoza, Marlene Moreno, Sarah Harlow, Celina Martin, Luis Villagran, Willy Soto, Jose Herrera, Steven Cabrera, Jeff Heitmann and Ryan Swindell.
To learn more about the Feed The children and how you can help, visit www.feedthechildren.org.