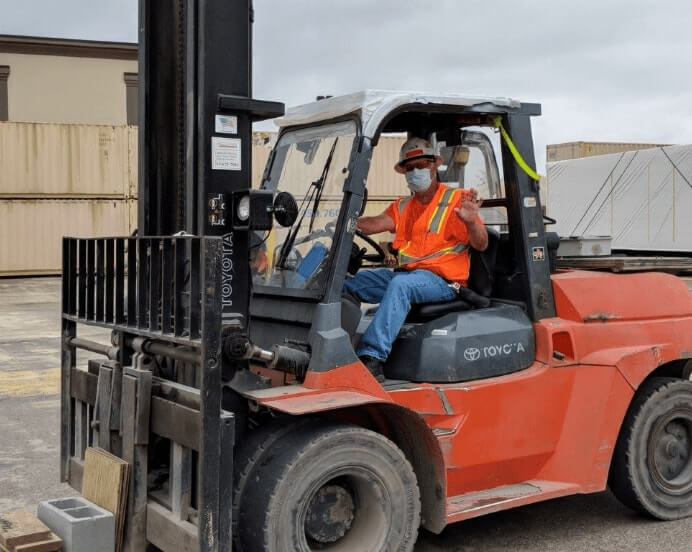 We understand that during these unique times, commercial workspaces, education campuses, government agencies, and medical facilities may require additional space to meet CDC requirements. Our modular buildings provide an immediate, budget-friendly, turnkey solution to meet the challenges faced today. When it's time to get back to business as usual, we are here to provide assistance and peace of mind for your organization.
Thank you for the opportunity to serve you. As you begin to think about the logistics of bringing employees, students, and customers back into your facilities, we believe it is important to share what we are doing to keep our own employees and buildings safe during the coronavirus (COVID-19) outbreak.
Our goal is simple. We are here to support you and help you get back to business with complete peace of mind.
How We Have Adjusted Our Processes
Prioritizing Cleaning
To minimize risk to you, as well as our employees, we have implemented enhanced cleaning procedures. We are closely following CDC-recommended cleaning guidelines, as well as local health directives in all of our facilities.
Practicing Social Distancing
The protection of our employees is of utmost importance. We have adjusted to allow more than half of our workforce to work from home. We've split shifts to reduce the number of people in our facilities to enable a minimum 6ft social distancing for those in our production facilities.
Supporting Our Customers
We understand the impact faced around the world due to COVID-19, and will work closely with you during this challenging time to meet the needs of your project and budget.
Understanding Urgency
We are equipped and ready for when your projects resume, with buildings available across the U.S., and will work with you to meet your strict deadlines when reopening or modifying your space.
Immediate Solutions for Your Industry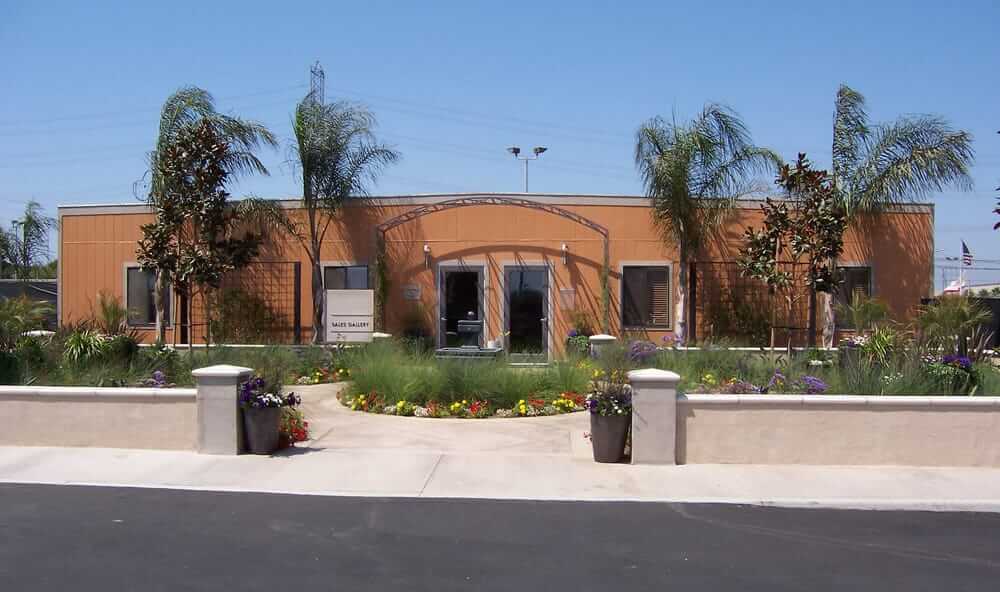 Our modular buildings can be delivered, installed, and fully functional in a short period of time. Modular buildings can accommodate a wide range of functions and purposes ideal for most industries. Some solutions include:
Office Complexes
Classrooms
Administrative Space
Storage/Offices Combo
Sales Offices
Mobile Offices
Restroom Facilities
Portable Medical Labs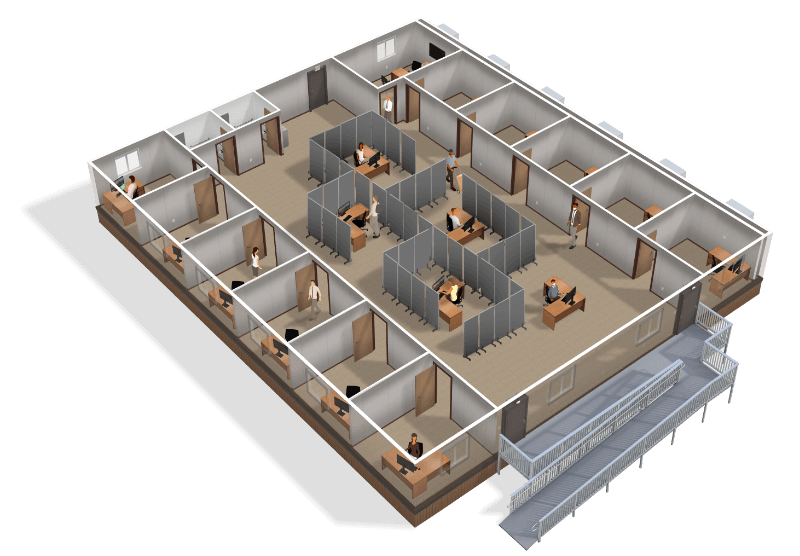 Cleaning
Enhanced cleaning procedures based on CDC guidelines.
Furniture
We offer a wide range of furniture & divider panels to ensure social distancing at your workplace.
Flexibility
We can add individual offices quickly to create more space between employees.
Design the Workspace for Social Distancing
Utilize our free consultation services to create floor plans that meet social distancing recommendations.
Configure your own
Get a Quote
Rethinking Classroom Layouts for Social Distancing
We are here to partner with you in creating new floorplans that meet social distance recommendations while also considering your space restraints.
Configure your own
Get a Quote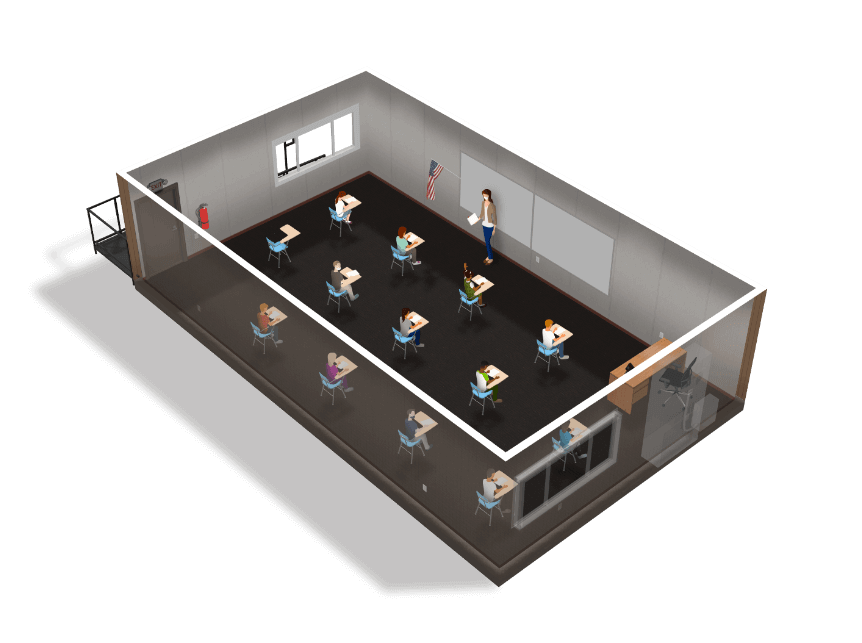 Spacing
Space for 14 desks
Size
24 x 40 building, 980 sq feet
Customizable
We offer a wide range of standard buildings as well as customizable options.
How We Support Our Communities
Mobile Modular Assists in Providing Immediate Housing for the Homeless
Responding to a community in need.
READ CASE STUDY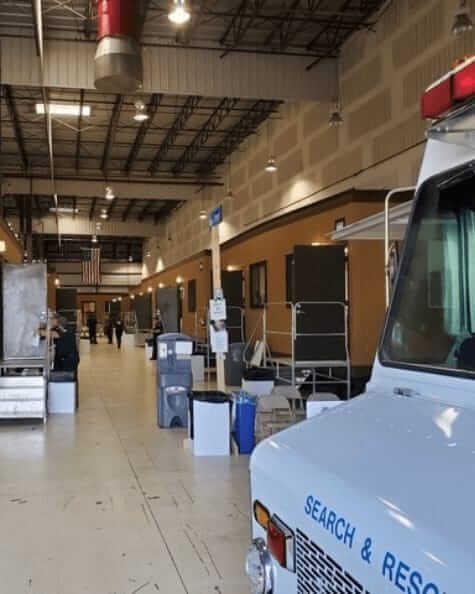 Mobile Modular is Ready to Meet the Needs of First Responders
Urgent needs require immediate solutions.
READ CASE STUDY
Why Choose Us
At Mobile Modular, we pride ourselves on creating exceptional customer experiences and delivering premium quality products.
Let our experts guide and support you through the entire process, ensuring your project is completed on time and on budget.

Responsiveness
We continuously strive to make the leasing process as easy and streamlined as possible.

Product Quality
We stand behind every product we deliver. Our products are built by our expert technicians to ensure you have the highest quality building.

Expertise
Our team of specialists have decades of experience and an extensive knowledge of the industry.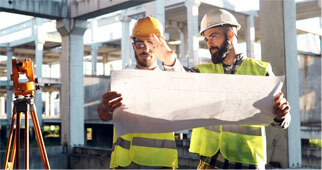 Consulting
Let our experts create floorplans and social distancing recommendations specific to your project.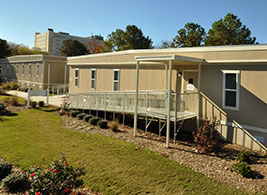 Flexibility
We offer a wide range of building sizes and floor plans, and we can also customize buildings to meet your specific needs.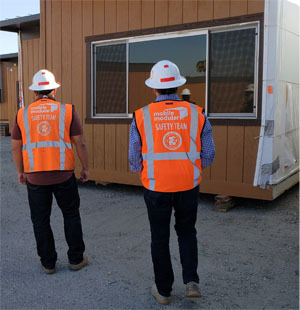 Quality
Each product goes through a comprehensive inspection before it goes out. This ensures that the highest quality product is delivered every time.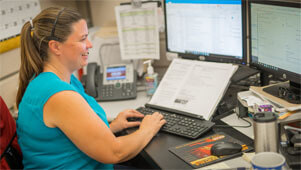 Service
We offer a turnkey solution so your modular building is ready to use quickly. From furniture to water tanks, we have everything you need — one vendor, one invoice.
Helpful Information About Coronavirus and COVID-19