Portable or modular classrooms can serve as an immediate need to the growing problem schools face across the country of quick expansion that out paces construction. While enrollments are rising, more than two-thirds of America's schools report the need for repair, renovation, and modernization.1
School boards are becoming aware that modular classrooms are quicker to set up and less expensive to build than traditionally constructed classrooms. What's more, there is no compromise in the quality of construction. Today, about 80 percent of portable classrooms are used for two years or more.2
If you are considering building portable classrooms, here are some things you must know before you make your final decision.
1. Process. Knowing how portable or modular classrooms are built provides a better appreciation of the benefits they provide. To give a quick overview, the individual units of each classroom (sometimes the entire room itself, if it is a single module) are built in a factory away from the actual school. When these are ready, they are transported to the site and are assembled there. This means that there is minimal disruption to the site in terms of noise, dust, debris, and other interference.
2. Strength. It may surprise you to discover that modular schools are far often sturdier than traditionally-constructed school buildings. These modules have to withstand heavy lifting and handling during transportation. All the components are transported to the site intact, ready for installation.
3. Appearance. Most modular classroom buildings look a lot like regular buildings. Surprise! Most of the time you may not even be able to tell that you are standing in a modular structure. There is nothing unfamiliar or futuristic about their appearance, at least not unless you purposefully design them in that way.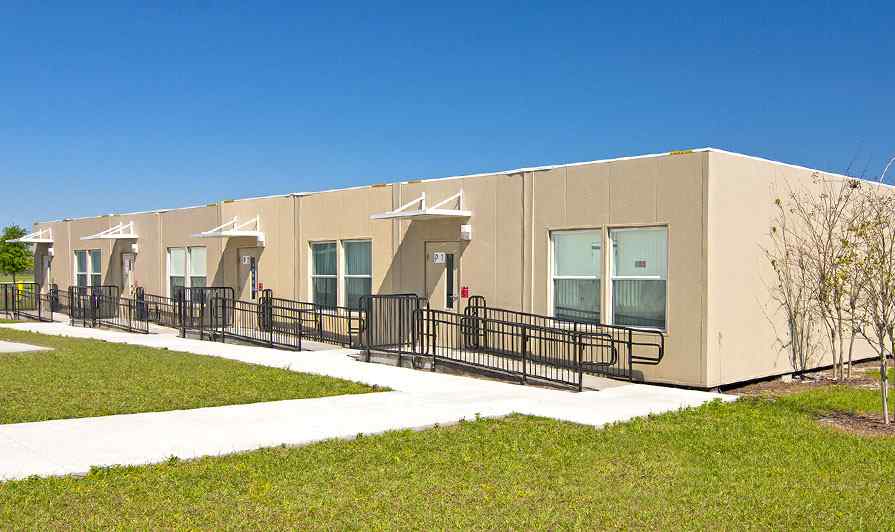 4. Flexibility. Modular schools, or any other modular structures for that matter, are super flexible when it comes to space management. No matter how much physical space you have, with a modular structure, there will always be room for expansion. Rooms can also be rearranged and reconfigured now and again depending on the need at the time. You can take space from one room and add it to an adjoining one by simply re-positioning the dividing wall. The long and short of it is that modular classrooms are flexible in every way.
5. Customization. Perhaps the most attractive feature of a portable classroom is that it is customizable. We can work with you to design a customized solution that fits your needs. This is a great advantage for modular buildings, especially for schools, where buildings and learning environments need to be conducive to learning.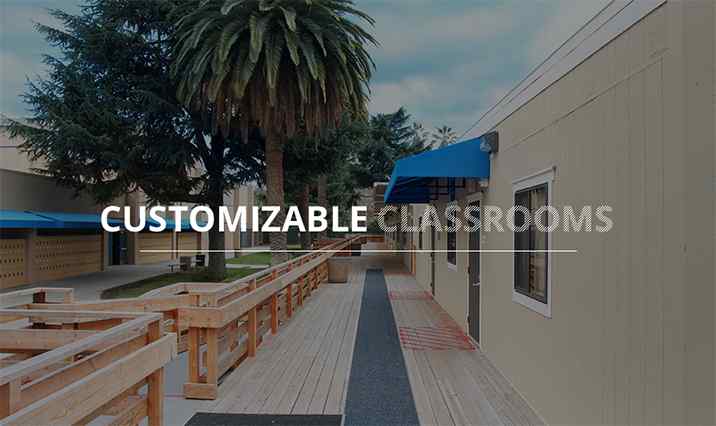 6. Temporary or Relocatable Classrooms. Modular structures can either be temporary, permanent or completely relocatable. A temporary structure by default is a relocatable one. If a school wants this extra space for just one academic year or even a few short months, a structure can be arranged temporarily and then removed when it is no longer needed without disrupting or damaging the surrounding area.
7. Codes and Regulations. Every single modular structure has to comply with the same federal, state and local codes and regulations that traditional buildings have to adhere to. According to the Modular Building Institute, these regulations may include "conformance to a national building, electrical, mechanical, and plumbing codes, plus functional requirements for the modular units."3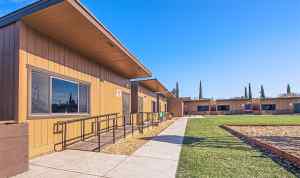 Given all the facts, portable classrooms probably look a lot more appealing now! They certainly are the better option in terms of convenience and quality. Request a quote from our team to learn about pricing and product information.