With almost four decades of experience Mobile Modular is one of the largest providers of modular buildings for rent and sale in the United States. Our commercial prefabricated buildings and extensive industry knowledge and experience and expertise have helped us deliver high-quality prefab buildings for our customers. Check out our customer testimonials to learn how our products have exceeded customer expectations.
At Mobile Modular, we empower our customers to maintain their modular buildings with information about modular installation and maintenance. Here are a few tips for modular service and maintenance:
When Your Modular Building Arrives. Conduct a thorough inspection after you receive your modular buildings. Make notes to inform us about any possible issues and report the condition of your building at the time of delivery especially if you are renting from us.
When Using the Modular Building. Regular maintenance plays an essential role in any modular building. A well-maintained building not only serves you better and longer but is also good for the environment.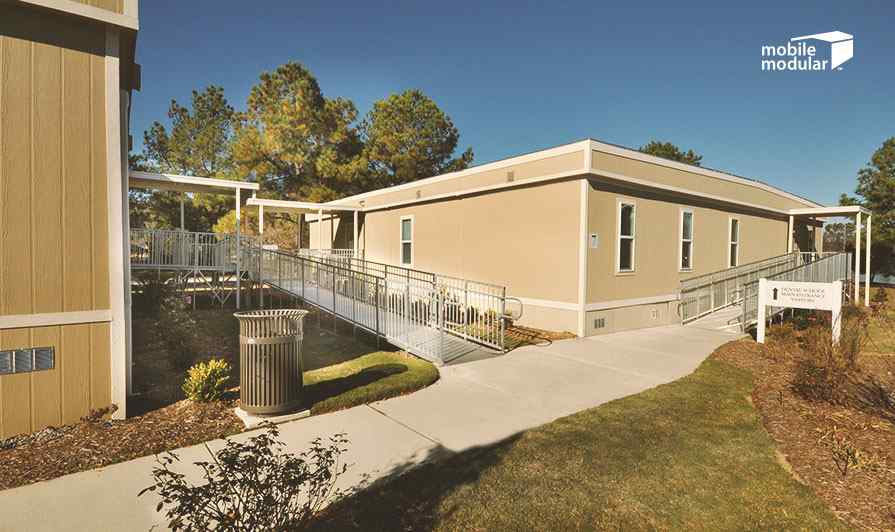 HVAC
-Clean filters or replace them every three months.
-In case you live in Texas or any other location where there is a lot of dirt and dust, then do this every month.
-It's also good to get the coils cleaned and flushed once a year by a trained HVAC technician.
-Customers are advised there will be additional charges for any damages or service calls due to unmaintained HVAC systems.
-In case there are any electrical, HVAC, or hot water issues, you might want to do some basic troubleshooting before calling Mobile Modular's service team.
Water
-Arrange for heat tape or insulation around the tubing to prevent the supply water lines from freezing.
-Report water leaks immediately. Remember that leaks might occur in a newly relocated or delivered building. Ensure you have a dry surface to seal holes.
-Walls
-Ensure walls on the interior and exterior of the building do not get damaged when renting to avoid repair charges after returning a structure.
-Avoid penetrating wall surfaces with nails, screws, pipes, or anything that's larger than a thumbtack.
-Refrain from using tape and other adhesives to stick paper, decoration, or anything else on the walls.
Flooring
-Make sure floors are kept free of stains.
-Use floor mats to avoid damage from moving chairs, etc.
Modifications
-Inform us about all modifications your business might need at the outset. Mobile Modular knows how to customize modular buildings to best fit your specific requirements.
-Get all necessary permissions from Mobile Modular before you modify the building.
-Re-leveling and relocation should only be done by Mobile Modular unless you have obtained written permission to do otherwise.
-We can provide just about any modification to your prefab Learn more at our Frequently Asked Questions section.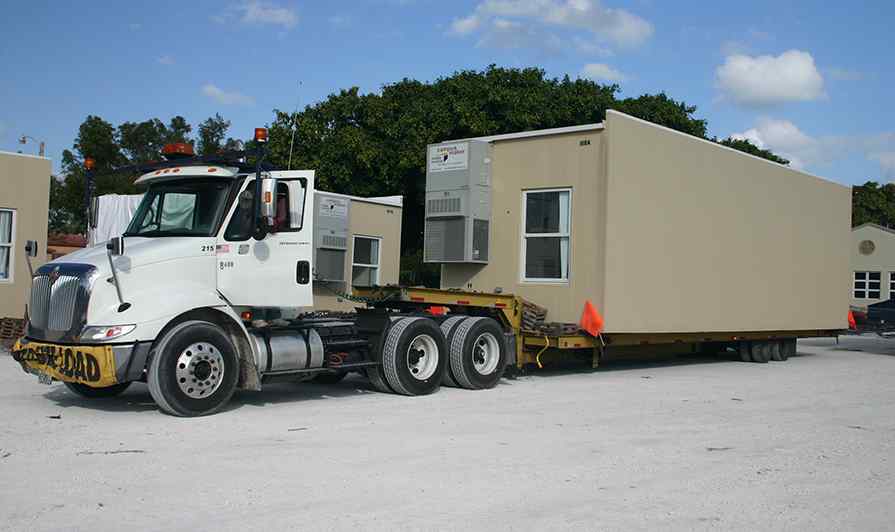 When it's Time to Return the Modular Building. When your lease term is over, you need to ensure the building is ready to be picked up. To make the return process smoother and to avoid additional charges, make sure you keep the following in mind:
Cleanup by sweeping and removing items on walls. Make sure to eliminate hazards such as custom chairs, fences, ramps, landscaping, or anything else around the building that could cause obstructions to a smooth pick up.
Disconnect Utilities by draining water systems, disconnecting the electrical power supply, removing low voltage wiring, and removing any other add-ons you or your subcontractors have installed.
Return Original Keys to the appropriate Mobile Modular representative.
At Mobile Modular, we offer modular buildings at affordable prices for rent and sale. We've been in the business for years, so we have learned what customers from different kinds of industries need. When you partner with Mobile Modular, you get to buy or rent from a wide range of modular buildings that include educational solutions, office solutions, and serve a large variety of industries. Request a quote, and we'll get back to you as soon as possible.