Modular buildings are a great solution for both short-term and long-term construction needs. Don't let the "modular" title trick you. These structures have a longer life span than you'd guess. All it takes is a little TLC to maintain your modular building for years to come. Here are a few smart tips for easy maintenance!
Modular Building Maintenance DOs and DON'Ts
Maintain your modular buildings like you would maintain your home or office. Regular upkeep includes replacing light bulbs and HVAC equipment filters regularly and batteries in the smoke detectors at least once a year.
Figure out what your structure can handle. Do not attach canopies, signs, or other weighted objects to the side or roof until you've consulted a licensed contractor and/or a licensed engineer.
If you're going away for the winter, do not turn off the heat until the plumbing lines have been drained.
Make sure you do not cover air vents and diffusers! The air grill should be in an open position at all times to ensure proper air flow.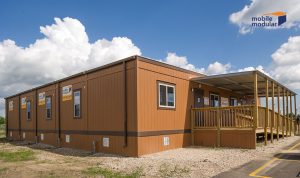 When to Call the Mobile Modular Service Team
On Delivery – After your modular building arrives and is set up, take some time to do a thorough inspection yourself. Notify our service team of existing damages, if any.
Water Trouble – Report any signs of water intrusion: plumbing leaks, roof leaks, and abnormal or increased humidity inside the structure.
Re-Leveling – If something should change the leveling of the structure, re-leveling will be necessary to avoid further damages.
Design Changes – If you wish to make modifications in the layout or positioning of the modular building structure, consult Mobile Modular prior to the execution of your plans.
You can contact Mobile Modular's field service team by calling us at 800-944-3442 or by filling out a Request Service Form.
HVAC Air Filters
Changing HVAC filters is a monthly requirement. In dust-prone or highly polluted areas, you may need to replace your filter more often. It's best to turn off the thermostat and breaker for the A/C unit before changing the filter.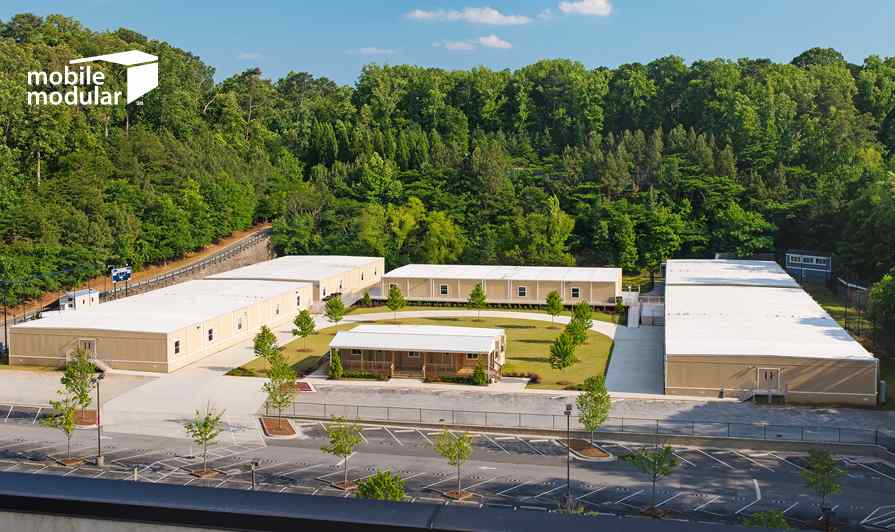 Weather Proofing
Regularly keep gutters clear of debris to avoid clogging. Keep an eye out on the condition of the roof. Look for tears or cracks so they can be attended to before rainwater or snow gets in!
At Mobile Modular, we aim for our clients to get the most out of their investments. Regular maintenance will ensure your modular building stands the test of time!
If you want an estimate on how much our modular buildings cost, request a quote today! You can also call us directly for more information on modular buildings for rent and certified used modular buildings for sale.