More businesses than ever before realize they can save big with second-hand modular buildings. Used prefabricated buildings offer several advantages for your business.
Four Reasons to Consider Buying a Second-Hand Modular Building
1. Side-Step the hassles of traditional construction. Modular construction is far more efficient and environmentally friendly than building on site. And by selecting a building that is already finished, the only time required will be the assembly on site. Your office or business premises can be assembled in as little as a day for standard designs.
2. Get your business started for cheaper. Modular construction delivers on tight budgets. While the exact figures may vary modular construction can be as low as $40 per square foot. The numbers go down even further when you purchase used mobile offices for sale.
3. Get office space in days. Need space to expand your business? Want to restart your company after a hurricane or flood? Start operations faster with a portable office buildings.
4. Buy and customize modular buildings the way you want. Flexibility is a key fixture of modular buildings. If you purchase used modular buildings, there are almost no limitations to customizing for your business.
Business Applications for Second-Hand Modular Buildings
Real-estate offices. Your initial office investment doesn't have to be expensive. Check out our used modular office trailers and buildings. They all come in excellent condition! You can even add modular building accessories, so the final sales office you order will meet all your expectations.
Construction site offices. When your crew needs office room and space to store equipment, our used modular buildings are proven to function well and easily reconfigure to meet ever-changing construction needs. Additional uses include reception spaces, restroom facilities, lockers, or changing rooms.
School offices. Growing enrollments are forcing schools to expand, and schools are running out of room for classrooms, teacher offices, and storage space. Since school expansion projects are typically on tight deadlines, purchasing used modular classrooms can keep your project on time and on budget. Used modular school buildings are ideal for:
-Teacher resource centers
-Libraries
-Cafeterias
-Computer labs
-Bookstores
Healthcare facilities. Avoid major investment costs by ordering used modular buildings for your healthcare facility. Our second-hand modular healthcare buildings are viable as:
-Labs, pharmacies and diagnostic centers
-Medical, dental and primary healthcare clinics
-Billing and business services
-Rural health facilities
-Cafeterias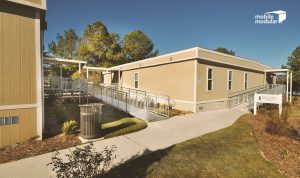 Offices for event companies. Used mobile offices are ideal for event management teams working expos and festivals. Get personalized event solutions when you opt for a second-hand modular building. Our office trailers can be used as:
-Ticketing booths
-Accounting departments
-Restroom

s

 facilities
-Production offices
-Media centers
-First-aid stations
Auto dealerships. If you're expanding an auto dealership in a new part of town, used modular buildings are a great way to get started without spending too much money. Modify your modular building to maximize showroom visibility for car displays and set up sales offices. Compact modular office trailers even leave more room for selling cars in the lot.
Retail space. Modular buildings are a sleek option for opening a new retail business! Design modular buildings to your specifications and brand standards. Take a look at the numerous uses second-hand modular buildings afford:
-Banks
-Convenience stores
-Golf pro shops
-College bookstores
-Swing space
-Stockrooms
BPO and startups. Starting a new business? Build your startup in a used modular building. These buildings are generally available for immediate occupancy for a range of businesses:
-BPO offices
-Stores
-Healthcare startups
-Tech start-up offices
-Family business offices for expansions
-Emergency storage space for e-commerce startups
Manufacturing offices. In manufacturing, a safe workplace is a top priority. Our used mobile offices are HCD approved and user friendly. Used office trailers can find use as essential facilities in manufacturing:
-Guard houses
-Industrial administrative offices
-In-plant offices
-Breakrooms
-First-aid stations
Government Buildings. Federal, state, and local government need customizable office space to work efficiently and build a sustainable future. You can put second-hand modular buildings to use as:
-Training facilities
-Municipalities
-Government agencies
-Administrative offices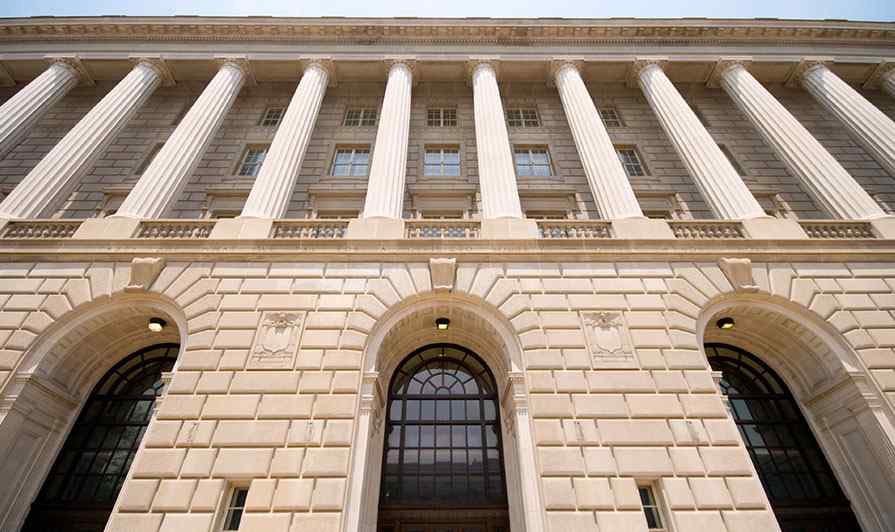 Mobile Modular has been delivering high-quality modular buildings to customers across industries for over three decades. Our buildings are in sync with local building codes and adhere to stringent quality standards. Moreover, our office trailers and buildings have approvals from local Authority Having Jurisdiction (AHJ) agencies.
If you'd like more information, view our purchase page to see used modular buildings and office trailers that are available in your location. Contact our support staff who will be more than willing to help you out with any questions or concerns.