Overcrowded classrooms have been a constant concern for schools across the country. Oklahoma, Texas, and New York are just a few states that face acute classroom shortages, but don't often have the required funds to build new school buildings. That's where portable classrooms can save the day! Portable classrooms offer cost-effective, quick and reliable solutions for more classroom space. Modern portable classrooms help schools reduce their carbon footprint and save on long-term operating costs. The newest portable classrooms are equipped with the latest technology and designed to create a welcoming learning environment for students.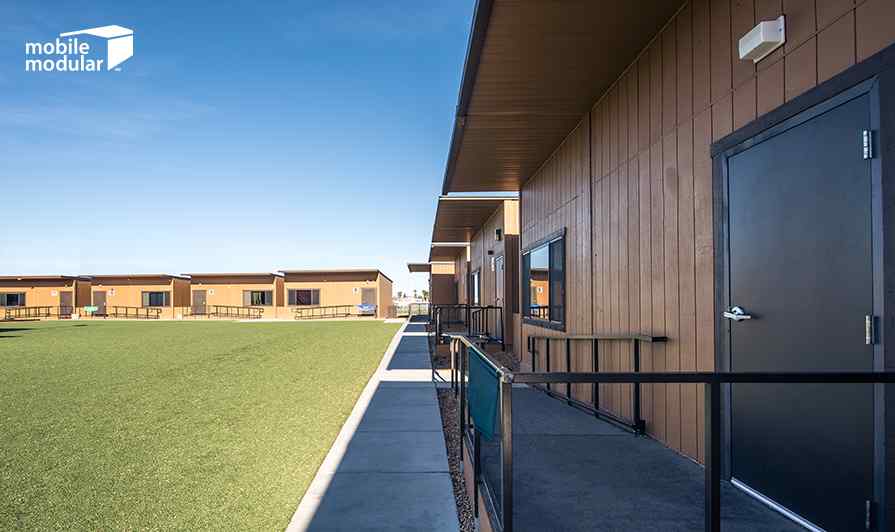 How much does a modular classroom cost?
Renting can the best option for the short term. However, if your school needs permanent or long-term classrooms, then you should consider buying. Each modular classroom is customizable, so schools can add square footage, accessories and technology to fit their needs. In any case, portable classrooms are the more affordable option when compared to the huge investment required for building a brick and mortar addition. Most schools with tight budgets need cost-effective solutions. Give us a call to discuss your needs and get a quote at our toll-free number 877-221-2813.
What classroom sizes are available?
Modular classrooms come in a variety of sizes and configurations. The most common size is 24' x 34', with about 800-900 sq. ft. of space. However, sizes can vary and some double portable classrooms (24' x 64') offer as much as 1500 sq. ft. of space. Flexibility is a distinguishing feature of modular classrooms. Each unit can be reconfigured to meet growing enrollment needs. Add more units or change the layout by adding partitions.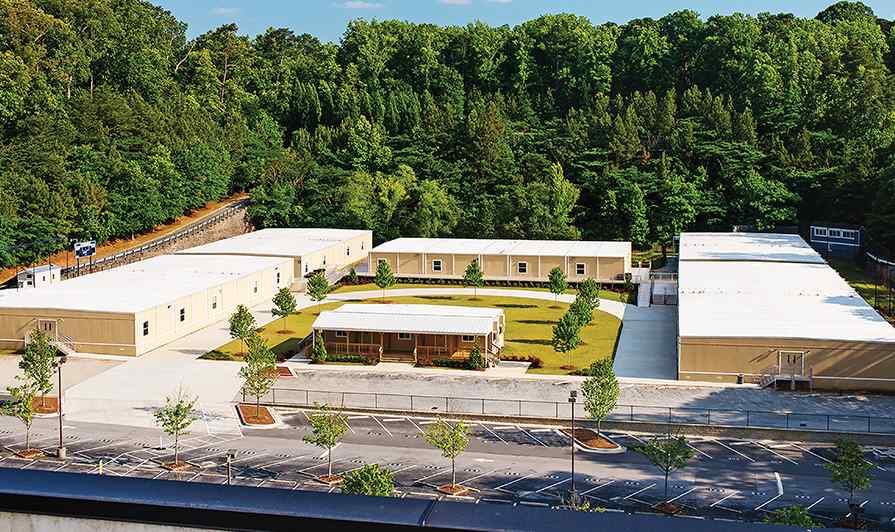 What is inside a modular classroom?
Modular classrooms can look just like any regular school classroom. Most units come with standard features, but you can add doors, windows, interior partitioning, restrooms, floor coverings, special heating/air-conditioning/ventilation, and customer specified exterior / interior wall finishes. Additional customizations to base models do increase the price. Newer modular complexes, like Mobile Modular's Campus Maker ModPod Complex, come equipped with everything a school classroom needs. These units come in a range of configurations including restrooms, offices, libraries, labs and music classrooms. Read about how the Campus Maker ModPod was used to create an entire campus in record time.
Are modular classrooms available in my area?
Modular classrooms are available almost anywhere. Mobile Modular has locations across the country. Before purchasing or renting a modular classroom, look into the local and state regulations surrounding the installation and use of a modular building. Distance also affects price. The further your school site is located from a manufacturer; the more transportation will cost.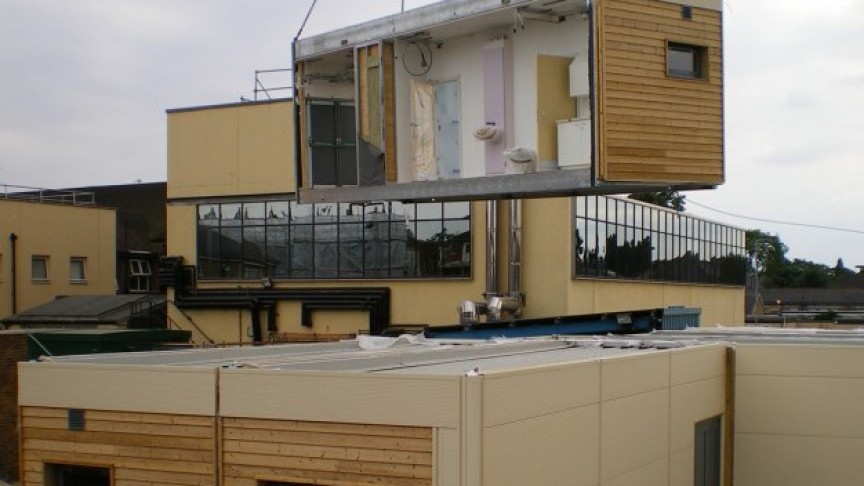 Modular delivery and services
Not all manufacturers offer to deliver and/or set up units. It may be your responsibility to arrange delivery and return of the modular classroom if renting. Talk to representatives to find what services and products are included in the quoted price and what you will need to pay for separately. Mobile Modular has an extensive inventory of modular classrooms, and our modular complexes are modern educational, cost-saving solutions. We believe in going the extra mile to help you create a healthy learning environment for students, and are known for our excellent customer service. Why don't you give us a call at our toll-free number 877-221-2813 to discuss your modular classrooms additions or get a quote? We would be happy to help!