Many states have an organization that monitors health and safety standards for modular buildings. The California Department of Housing and Community Development (HCD), for instance, is responsible for granting permits to commercial modular buildings within the state of California.
If your business is growing at a fast pace and you want to expand without sacrificing any building quality, you must ensure your business uses modular buildings that have the HCD insignia on them.
Great commercial construction meets rigorous standards. When buildings don't meet these standards, it can put your building (or worse yet, the occupants!) at risk, which is bad for any industry.
Recent Building Code Violations in the News
Two nuclear reactors in South Carolina were in the news because two construction contractors allowed incorrect manufacturing and incompetent work in parts of the nuclear reactors. The $9 billion development was applauded initially. However, the manufacturer was later found to not have met rigorous standards. The structure had issues with thin welds, warped parts, and poorly placed steel. The project now lies abandoned.
What Does HCD Approval Mean for Modular Buildings?
HCD ensures that buildings meet health and safety standards. Here are a few benefits of having an HCD approved building:
Reliability: The HCD has been at the forefront of creating safe, strong communities across the state. They conduct routine inspections, and the HCD approval insignia tells your employees and customers that you have trustworthy modular buildings.
Safety: Inspections are carried out for health and safety violations. HCD has a comprehensive list of standards for modular buildings and helps train local inspectors about any new requirements. Safety standards are regularly updated. For example, HCD just finished a three-year, code adoption process to revise standards for construction of all new structures like offices, hotels, and motels in California.
Seal of Quality: Since HCD leads research on the latest building codes and policies, you can be sure that the HCD codes keep your modular buildings aligned with the most up to date national standards.
Green: HCD enforces the standards for CALGreen, the country's first mandated green-building code.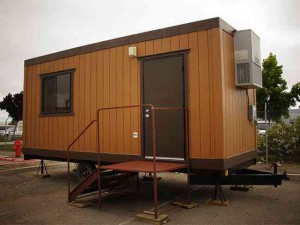 What Does HCD Look for When Inspecting and Approving Mobile Buildings?
HCD is very active with project plan review and approval to allow construction to commence, inspections and complaint investigations. During 2015-16, the HCD conducted 26,153 inspections and complaint investigations of a variety of modular buildings in California.
But what exactly is the HCD looking for?
Broadly speaking, there are four areas of scrutiny, especially if there is an alteration to the building:
Electrical: When it comes to this component, HCD looks at things like air conditioning, built-in electrical appliances, fans, and switches.
Mechanical: Furnaces, water heaters, pumps, HVAC equipment and gas lines fall into this category.
Plumbing: Drains, toilets, and showers are some examples.
Structural: Frames, doors, roofs, walls, and windows fall into this category. Insulated roof systems, are inspected once, and re-roofing requires two inspections.
When Do Modular Constructions Fail HCD Inspection?
If your commercial modular structure does not meet any of the requirements, there is a high chance it could fail inspection. For example, HCD checks if the exterior electrical equipment is weatherproof and has no exposed internal parts, and makes sure fire suppression equipment has been tested, certified, and, is in working condition.
HCD has a matrix of codes that detail every small aspect of a building that needs to be scrutinized for approval. For instance, commercial modular buildings must comply with health and safety standards detailed in HSC 18001.8, which need to meet the CCR T25; 2016 CBSC standards. These pertain to various areas of building height, fire and smoke protection features, interior finishes, energy efficiency, and more.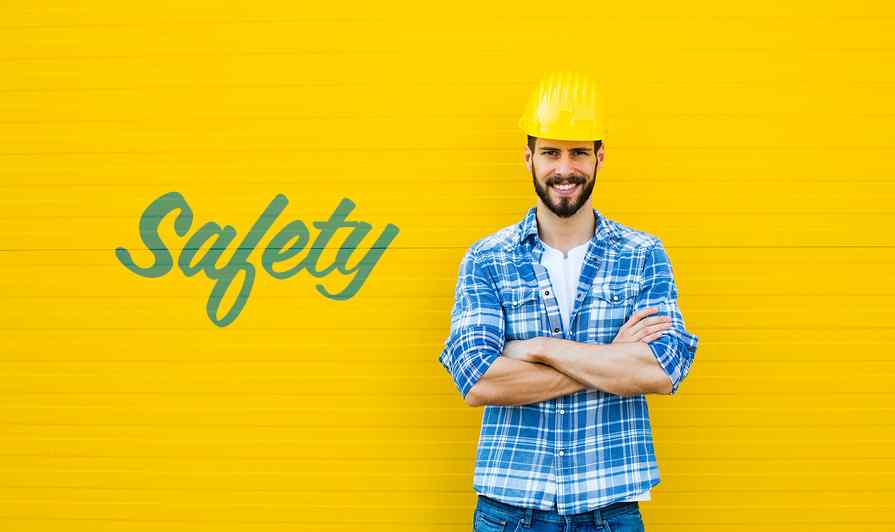 If you want to take these benefits further, used modular offices and buildings could be an excellent way to ensure savings on a limited budget. When you buy used mobile HCD buildings from Mobile Modular, you save more, and we ensure you get mobile offices within your timeline by using our own fleet of trucks and trailers.
Check out our HCD approved used office trailers and mobile offices to find your best fit. Request a quote today.