The last decade has seen an encouraging rise in sustainable buildings. Some studies have estimated that dating back to the late 1990s, traditional buildings contributed to 50 to 60 percent of Greenhouse Gas (GHG) emissions, while also causing over 50 percent of global waste production. Although this is from a study conducted over a decade ago, it proves that traditional buildings have had a substantial impact on the environment. Sustainable buildings like modular buildings can help reduce the amount of greenhouse gas emissions and global waste produced compared to traditional buildings because of their environmentally friendly methods and features.
More and more individual businesses and corporations are beginning to see the value of modular buildings for a low carbon footprint throughout the life of the building, right to its very end. In addition, having a green building can bump up the respectability and image of any business.
What is a modular building with a low carbon footprint?
When we discuss construction sites or buildings, their carbon footprint during a given time frame, usually measured in (tCO2e) or tons of CO2 (carbon dioxide) equivalent, refers to the total amount of greenhouse gases produced directly and indirectly to support their operational activities. This would include activities like energy consumption as well as the emissions created during construction, the emissions from the materials used, etc. Emissions arising from the process of demolition and disposal of debris also add to a building's effect on the ecosystem.
Carbon footprints are an aspect to keep in mind since can have a direct impact on the future of our planet. A modular building's carbon footprint isn't as big as a traditional building's because they are:
Pre-fabricated in a factory
Modular buildings begin their sustainable journey from the first step. They are made in a factory setting which is a highly efficient way of building. Factors that contribute to this efficiency and a lower carbon footprint include:
Less energy is used to make them

Reduced mistakes, saving material and waste

Fewer emissions from heavy machinery

Recyclable materials used in the production process

Fewer emissions from material deliveries to the factory location
In addition, factory-built modular buildings are quicker to set up and save time and money.
Assembled and installed quickly and efficiently
Pollution from construction sites has an adverse impact on the environment as well as the health of workers and people in the vicinity. Particles, smoke and vapor discharged can cause damage to the eyes, skin, nose, lungs and disturb local wildlife.
Since sustainable modular buildings are fabricated off-site, there is a great reduction in pollution and noise at the construction site, even while assembly and installation are underway. There are tremendous savings in time too. For example, the Mini Sky City in Hunan, a province in China, took just 19 working days to complete.
Sustainability over time
Sustainable modular construction offers great energy savings over its lifetime. Modular buildings use state-of-the-art construction materials which are thermally efficient. In addition, there are a variety of features that help save energy – from robust high R-value structurally insulated panels (SIPs), to high-performance HVACs. Mobile Modular's Campus Maker Eco Modular Classroom helps save up to 38% of energy consumption. Schools can use the money saved on energy bills to bring more impactful value to the classroom.
The United States Environmental Protection Agency estimated that 548 million tons of construction and demolition debris was generated in the United States in a single year. That's more than double the amount of municipal solid waste, or everyday trash, generated in that year.
At the end of their lives, modular buildings can be refurbished into something new. In fact, they are flexible enough to meet the changing needs of an organization within their lifetime. An example of this would be the Campus Maker ModPod, which is a modular complex that you can reconfigure easily to create more classrooms, offices, restrooms or libraries.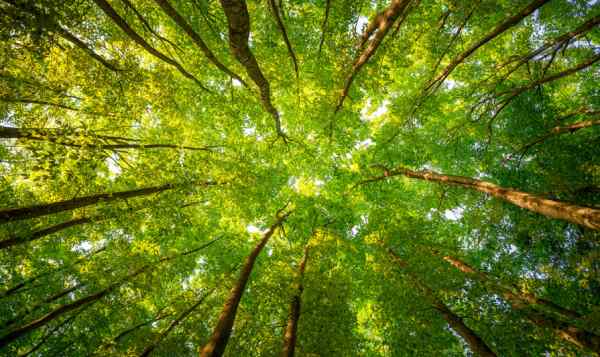 Sustainable building construction offers greater savings, reduced time and effort, and a promise of a greener tomorrow. Mobile Modular is committed to bringing cutting-edge innovation in sustainable modular buildings. With low carbon footprint products in our Campus Maker classroom series, there is a lot you can benefit from. These benefits come to you whether you choose to buy or rent these buildings. In fact, we offer two extra days in your rental instead of a traditional 28-day billing cycle.
If you want to learn how you can get a sustainable building delivered to you hassle-free, talk to us or get a free quote!