Schools can never be too prepared when natural disasters approach. In 2005, Hurricane Katrina forever changed how schools functioned in New Orleans as well as the impact it had on the lives of countless students. The 'Katrina generation' still hasn't been able to outgrow its disastrous effects to this day.
While New Orleans is still in the process of rebuilding and restructuring schools post-Katrina, schools should be equipped with the proper supplies and plans when natural disasters arise. Here are five essential areas to help prepare your school for hurricane season.
1. Map Out Your Emergency Plan. Does your school have the right emergency plan in place? Although you may have some time before a hurricane strikes, your school still needs to have a plan of action well in advance. Here are some things to consider when formulating an emergency plan:
-Getting emergency contact information of staff and students.
-Fastening and securing non-structural elements to prevent damage.
-Raise items above flood level.
-Eliminate or isolate flammable/hazardous materials.
These are just some of the area's that you'll need to consider when formulating an emergency plan.
2. Secure Your School Records. Valuable school records can get lost or damaged during flooding. Reduce potential damage by relocating school and other important official records to a higher floor or a specially constructed area. Computerizing most records and having an off-site backup is another way to prevent record loss. In addition to school records, it is also important to have multimedia centers, computer labs, and libraries located on higher ground to prevent damage.
3. Well-Prepared Staff. School personnel should be trained in disaster and emergency response skills in the event of a disaster. Some essential areas these individuals should be trained in include: building and area evacuation, first aid, shelter, nutrition, and sanitation. These skills will come in handy post-disaster as well to help at the community at large.
4. Hurricane-Proof Your School Buildings. As a result of Hurricane Katrina in New Orleans alone, 110 out of 126 public schools were destroyed. About 400,000 students from the affected area had to move in order to attend school. It took a year for eight of these public schools to reopen in August 2006 and another forty schools reopened in September. Hurricane-proofed schools will minimize the damage in the aftermath of a disaster.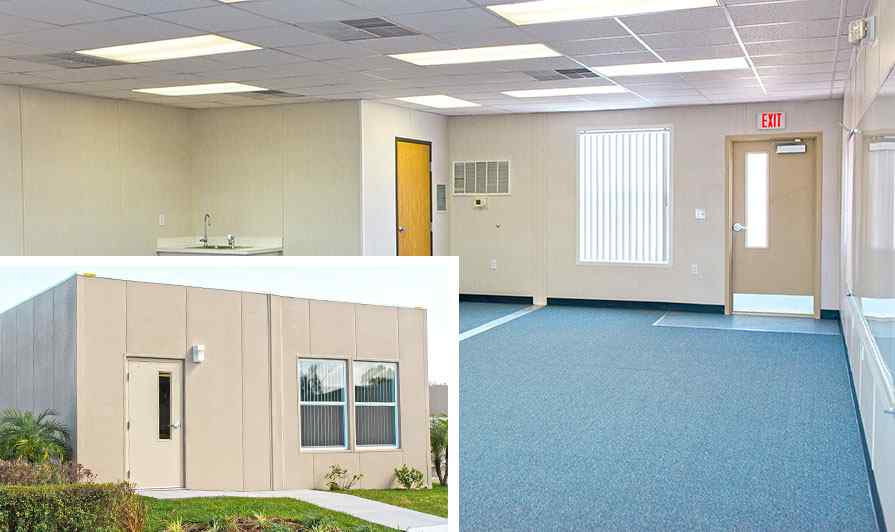 5. Plan Temporary Classrooms. Always plan for worst-case scenarios. Acquire modular buildings that can be installed quickly at a safe location. Temporary modular buildings play a crucial role in disaster relief in many hurricane and tornado affected areas. Readiness to let education resume as soon as possible will show your responsibility towards your students and will inspire confidence during tough times.
More schools are opting for modular school buildings and portable classrooms because they take less time to install and can be easily customized to your school's unique requirements. Prefabricated classrooms are ideal when deadlines are tight and when children are waiting to resume normal life again.
Companies like Mobile Modular have a range of portable classrooms and modular school buildings that can act as disaster relief temporary buildings or as a permanent solution. If you would like to know more about modular classrooms and buildings, request a quote today.