One of the many challenges of the Covid epidemic was providing interim housing for the homeless during "shelter-in-place" mandates. In 2020, Mobile Modular, at the request of San Jose commercial builder Iron Construction, went into action to provide five roomy structures for the homeless in San Jose within one week.
Modular structures continue to provide cost-saving shelter for the homeless, even after the worst of the epidemic has passed. It's not just the classic homeless who can benefit from these shelters—victims of wildfires or other natural disasters may also find temporary shelter in modular structures.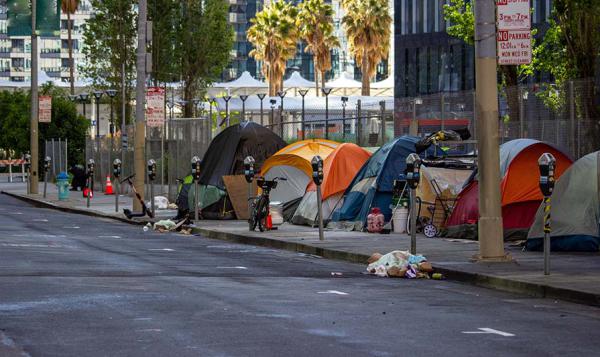 At the Forefront of Change
We're still in the early days of the modular-for-the-homeless trend, but a groundswell appears to be happening, The United Kingdom leads the way. A 2015 effort in London providing modular units as shelter for the homeless has proved so successful that the campaign has expanded to many other cities.
In the States, a 70-room "tiny village" site called Tahanan debuted in March 2022 in San Francisco, and five "tiny home" communities for the homeless have popped up in Los Angeles. While not exactly the same as modular housing, "tiny houses" are a close cousin, and success with these communities could lead to similar modular structure communities for the homeless or displaced. Modular structure communities for the homeless exist in Portland, Oregon; Seattle, Washington; Oahu, Hawaii; Austin, Texas; and Charlotte, North Carolina.
Built for the Future
Besides cost-efficiency, modular structures are more quickly set up and move-in ready than traditional builds, making them a perfect solution for quickly-needed housing. They can also be easily moved when the need arises. And modular housing is compliant with zoning laws.
The question of whether modular housing lowers the value of surrounding properties is rarely an issue these days, because the aesthetics of modular structures have greatly improved in recent years.
Whether you're looking to solve the plight of the homeless or just need space for your business, Mobile Modular is here to help. We offer temporary modular structures or permanent custom-built structures that rival traditional builds in looks, and easily beat them in cost and time savings. Need a quote, have questions, or want to check out our products? We have your solution!
Contact us today to learn more or request a quote.