Life is unpredictable. So are natural disasters.
It is disheartening to witness the loss of lives and property in catastrophes like the Tsunami that struck Asia, the recent outbreak of Ebola, and closer to home — Hurricane Katrina.
Saving lives is the number one priority in cases like these, but it isn't always easy. Add to that the disruption of daily work and education routines — thus amplifying the agony. That's where modular buildings can play a substantial role. With permanent structures bearing the brunt of natural calamities more often than not, modular constructions make for the perfect stand-in solution for schools and offices.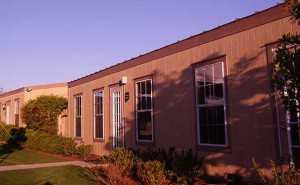 Time factor. One of the most vital ones is time. Why else would ambulances drive around, sirens blaring, in a mad dash to get the patient to the hospital? Illnesses and injuries tend to get more complicated the longer they're without medical attention. Doesn't it make sense, then, to cut down on construction time for medical centers and hospitals, particularly on disaster sites and times of crisis? Modular buildings are really quick to construct and deliver. Here's an excerpt that appears on our FAQ section to reassure you about the swift construction and delivery of these buildings.
How quickly can I get a modular building delivered? Typically, in-stock standard plan buildings can be delivered the following business day. For buildings that require customization, the delivery time will vary based upon the extent of the modifications.
One business day! That's all it takes to deploy a modular healthcare construction as long as the manufacturer knows what you want in terms of design. The potential of using modular buildings in disaster relief efforts is staggering when you factor in how quickly you can get the buildings on-site.
Mobility factor. Another very big advantage that modular constructions have over their permanent counterparts is mobility. Once their purpose is served, they can be deconstructed, transported to a location that has a more urgent requirement for these healthcare centers, and reconstructed. This whole process is really quick and can be carried out with minimum fuss.
Flexibility factor. If healthcare centers go the modular way, then a situation will never arise where there are either empty hospital beds going to waste, or there isn't enough space to take in patients. This is because modular constructions can easily be expanded or reduced in size based on the situation. Multiple units are interlinked together to build large modular constructions, which makes addition or subtraction an easy task, and doesn't disrupt the rest of units.
Cost. Modular buildings are, on average, cheaper than conventional constructions. Because they are built in a factory and then assembled at site, manufacturers can do it quicker, meaning less labor costs, they can employ economies of scale because the building material is bought in bulk, and the forces of nature do not cause any issues with construction either. In fact, there are some places in the United States that already provide modular healthcare buildings for rent, so once the crisis has been averted, the manufacturer takes the building back, and the hospital or government has to pay for only the rental during the time of the emergency.
For those who have reservations about the build quality of modular constructions, they have been proven to be safer in Hurricanes according to this FEMA report, and come equipped with everything an ordinary construction would, including the ability to provide electricity outlets and fully-functioning lavatory set-ups.
All these reasons make a strong case for modular constructions becoming the backbone of the healthcare industry in the near future. To learn about modular buildings that can be used quickly and effectively as medical spaces, request a quote from us today.